It's your favorite Friday distraction- Website Wars: Football edition.
Hut! Hut! Football season has begun and so has the dismantling of your carefully drafted fantasy football team. This week we ran SEO audits for 3 of America's favorite NFL rivalries the New England Patriots, the New York Giants, and the Dallas Cowboys to see whose website scored the winning touchdown. We're not saying our audit tool can predict the winner of this year's Super Bowl…or can it?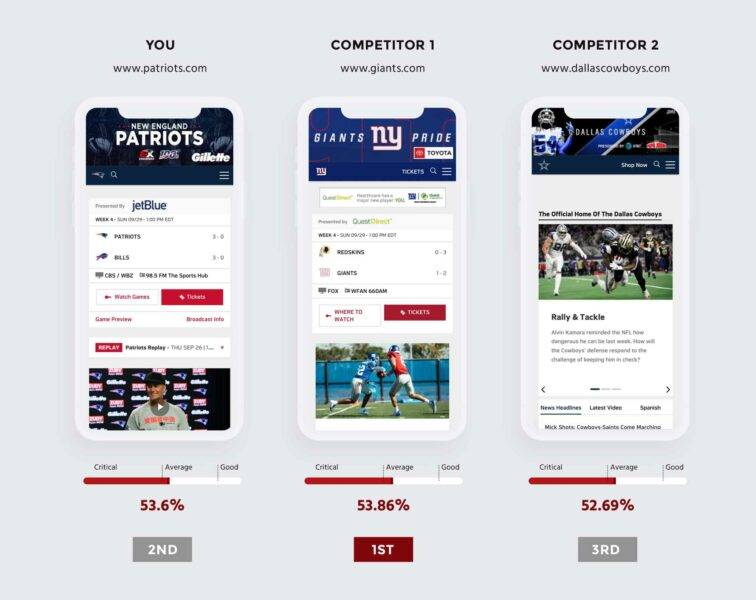 It's feeling like 2012 in here! Move over Tom Brady, Daniel Jones is coming in hot!
Wondering how you stack up against your competitors? Try our Free audit tool to find out.