As Fall begins its descent and pumpkin spice launches its assault on all of our senses, we figured this was a great time to kick off a series we like to call "Website Wars".  What the HELL is that you ask? Each week we pick leading websites and see how they rank vs their competitors' websites using our free website grader to see whose site performs the best, ultimately earning them the title of "the warrior of websites", "Sultan of SEO", the best in show.    
For our inaugural "Website Wars" audit, we picked three popular coffee chains: Starbucks, Tim Hortons and Caribou Coffee to compete against each other to determine who is paying proper homage to the flavor that America loves to hate- pumpkin spice.
Let the battle begin.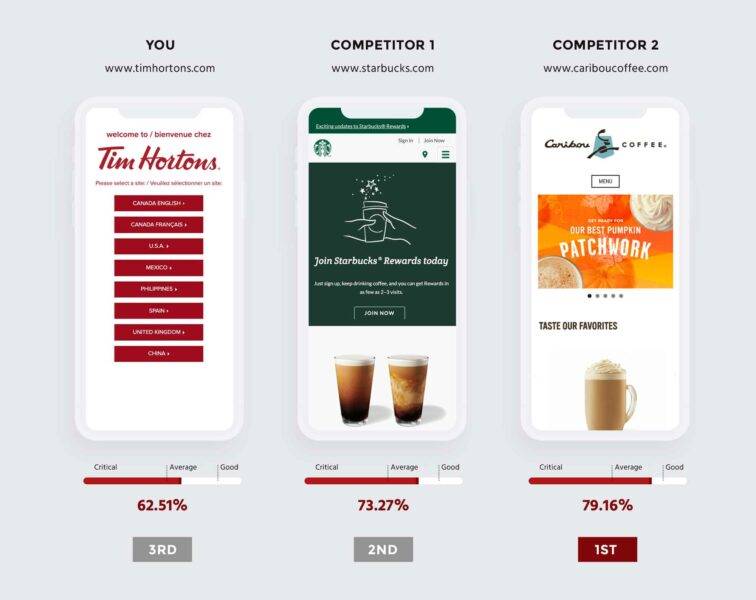 Caribou coffee, you have warmed the cockles of our pumpkin spice-laden hearts! Victory is yours.
Thanks a latte for playing. See you next time, folks!
Wondering how you stack up against your competitors? Try our Free audit tool to find out.