10 Halloween Marketing Ideas to Boost Sales
The number of Americans planning to celebrate Halloween is at an all-time high this year, with projections that consumer spending on the holiday in 2022 will exceed $10 billion.
For business owners, the holidays are a great time to capture new customers and boost sales. seventy percent (70%) of consumers rely on digital platforms for everyday goods which means that this Halloween is the start of the holiday season. 
With most consumers doing their Halloween shopping during the last two weeks of September and the first two weeks of October, the time to implement your Halloween marketing campaign is now!

Here are ten tips to make this Halloween memorable for your consumers.
1. Create a Halloween-Themed Landing Page 💻
Focused landing pages are essential to e-commerce businesses because they lead customers to a specific product and encourage them to take action. Engage with your customers by creating a holiday-themed landing page.
Refresh with a scary Google Font for Halloween
Ditch the stock photo and use Dall-E-2 to create a memorable image to connect
Be authentic with photos for your team, office pets, and family to share the celebration of the season
Animation can be easily add via platforms like Giphy 
Video may seem out of reach but here are options starting at $30
Brands need to meet consumers where they are as they are on their shopping journey and a well-tough landing page can make all the difference in turning browsers into buyers.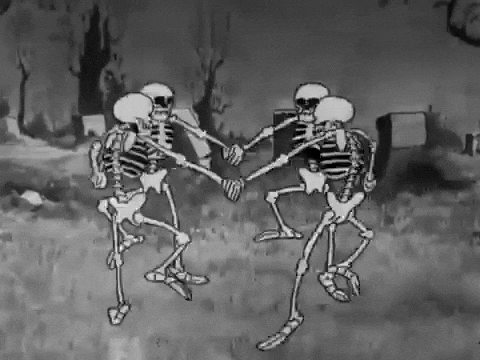 2. Host a Halloween Giveaway 🎁
Surprise followers with interactive digital events like giveaways or ask fans to submit photos for a chance to win discounts on merchandise. Gleam.io is an easy and compliant way to do this for your brand.
Adapting your messaging to reflect regional differences in how people celebrate the holiday is essential to getting participation.
Your giveaway prize should also be tailored to your brand and desired sales outcomes. For example, are you looking to attack new browsers at the top of the funnel? Then focus on a set of prizes to drive email or SMS sign-ups vs one large prize (that prospects feel they are more likely to win).
3. Host a Halloween Photo Contest 📷
One easy way to engage with customers is to host a Halloween-themed photo contest on your company's social media channels.
You can host a pet costume contest or have followers submit costume ideas for children. Encourage followers to post entries on social media with your company's hashtag.
You can then repost the images on your website to promote the contest and further engage with clients.
4. Provide Product Discounts 💸
Deals attract customer attention, especially when in holiday shopping mode. Skip the coupon code and integrate the deals directly into your landing page. This tactic can help reduce abandoned shopping carts.
Use a good, better, best deal framework to move folks up your product offer ladder and reward buyers that are willing to buy more items or make a deeper commitment to your brand. Drop the 10% off sale and instead add value with bundles, exclusive products, and custom experiences.
5. Highlight Halloween-related Products ⭐
You don't have to run a costume shop or a candy boutique to be relevant to Halloween shoppers. Find your authentic holiday message that is brand appropriate but engaging.
Do you sell any fall-related items such as warm clothing or candles? Highlight these items on your landing page to attract shoppers. Group holiday-related items into groups to help time-starved shoppers find what they need.
6. Add a Halloween Item 🦇
You can use a service like Printify to quickly create a custom Halloween shirt or product and add it to your Shopify store in a few hours.
Or go all digital and create Halloween filters for Instagram.
7. Use Email Marketing To Your Favor 📨
Promote your Halloween content via email marketing campaigns. Your customers are busy so adopt a campaign attitude of telling them what you are up to multiple times between now and the big day. Always resend to folks that have not opened the email.

8. Create Witty Messaging 😉
Use social media and email marketing to send Halloween-related messages to your customers. Create fun and witty taglines like "Spooktacular costume ideas" or "No tricks, only treats." Creative messaging can encourage followers to engage with your social accounts over the Halloween season.
Halloween Email Subject line resources:
9. Use Fall 🍂 & Halloween 👻 Emojis
We do a ton of testing and the data is clear both your ads and emails will get better interactions and CTR when we use emojis to connect with our audience.
10. Test it! ⚖️
It's natural to fall in love with our concept but our customers might not see it the same way. Your email platform should let you test subject lines and or A/B splits. Make sure you are testing in all of your campaigns so you can feed the winners and starve the losing content.
Not using email? Then test your copy with AdWords or Bing.
Need extra hands for your Holidays? 🙋
Want help boosting sales? Pick 2 items above and lets us test them for you next week.
We have helped hundreds of companies in some of the toughest red ocean markets on the internet with our proven playbooks.