Columbus Day or Indigenous Peoples Day (depending on where you live) is on Monday, and you know what that means SALES! In this week's episode of Website Wars we did a competitive website analysis between Modell's, Cabela's, and L.L. Bean to see which one of these sporting goods giants are adequately geared up for the holiday weekend.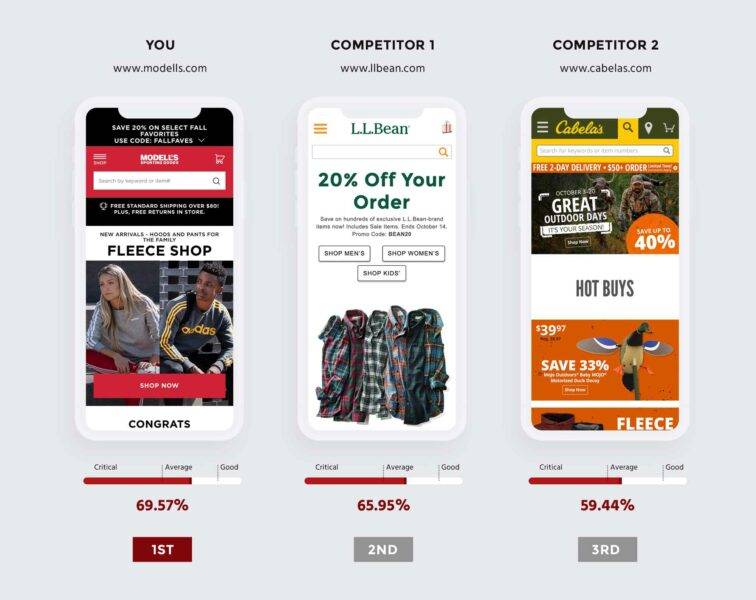 Modell's, the trophy is yours! Enjoy the holiday weekend everyone.
Our competitive audit tool is designed to identify foundational issues that may be affecting your website's organic search performance. Want to increase website traffic, improve user experience and generate more leads? Try our Free Competitive Audit Tool today.