About the Client
Our client is a New England based brand in the cycling industry that focuses on designing innovative women's cycling apparel, saddles & gear. They design products to make cycling a comfortable yet fashionable experience for all women.
Client's Sales Objective
The client's objective was to increase their online sales and diversify their channel portfolio.
Insights
The company historically sold products through their website and other retailers but were unsure of what other strategies to deploy to achieve their goal. They also didn't have the resources internally to expand their sales & marketing efforts.
Strategy
After completing a thorough strategic analysis, the ScaledOn team proposed to the client to launch their products on the Amazon Marketplace. The client was immediately on-board with this proposal as they knew that the majority of their customers were starting their online research on Amazon when looking to buy something new.
The first challenge was their products were already featured on Amazon by other companies (retailers). Therefore, our first focus was to work together with the client to reduce the number of retailers & resellers on Amazon in order to push sales directly from our client.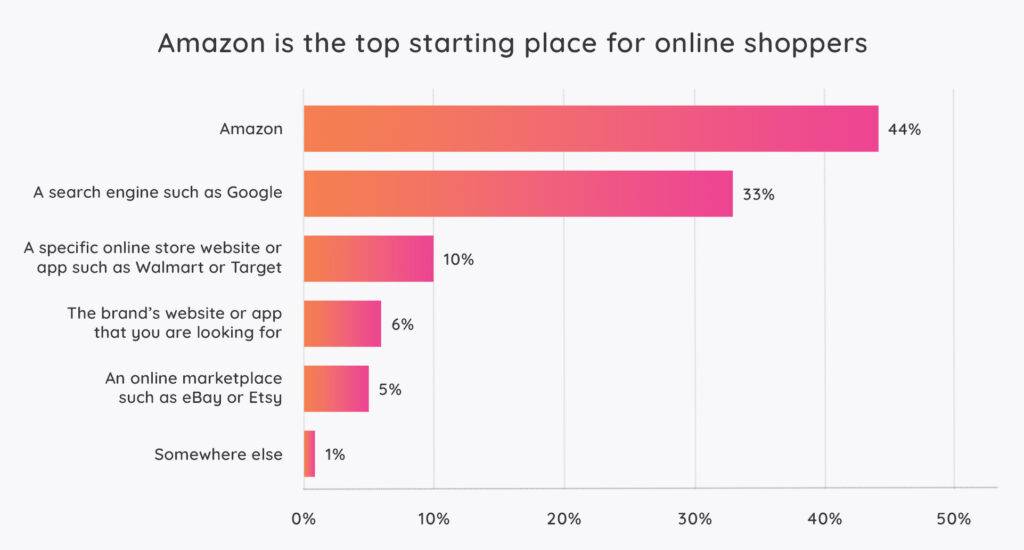 ‍
The other big challenge that we faced at the beginning was the danger of cannibalizing the website sales but we've worked with the client on a distinct strategy for Amazon and determined which products went on Amazon and which ones did not.
Then, as part of setting up Amazon we ran through a series of important steps:
We reviewed the client's entire inventory and decided which collections to launch on Amazon first. We also took into account seasonality, and what made sense for customers to buy in that season.




We researched competitors and their competitors' products on Amazon and we also performed an in-depth keyword analysis, which revealed the most competitive keywords and search terms but also new areas of opportunities.




Next, we met face to face with our client and talked about their pricing strategy (positioning, discounts, promotions, etc).




Then our team started the brand registry process with Amazon. We uploaded the

products, we built the product pages, added images and descriptions, and much more.


Once the brand was registered and the products approved by Amazon, we started sponsored campaigns to drive traffic to the listings. Since then we ran 100s of tests and continued to optimize the campaigns for paid traffic and the listings for organic traffic.
After the initial setup, we continued reviewing and updating the inventory, optimizing the campaigns, running A/B tests for titles, descriptions, images, and search terms. We ran promotions and coupon codes for products that didn't sell well and we tested different prices in order to win the Buy Box.
After the pandemic, the biggest challenge was keeping the Prime eligibility. The best solution at that moment was switching to FBA. ScaledOn strategized by selecting SKUs to switch to FBA based on margin goals, return metrics and more.
Results
We have achieved spectacular results for our client and we are very happy to share them with you.

Sales increased by 1800% in just 6 months from our engagement.
2018 overall sales beat target revenue by 160% and increased by 1500% compared to 2017 sales numbers.
The Pandemic of 2020 certainly impacted the online purchasing behavior and caused an exceptional increase in sales to $350k for the month of May compared to $73k in May 2019, shifting the top of the season earlier in the year, when usually it was in June – July. Year ended 2020 had a 131% increase in sales exceeding the $1mln target for the year.
In 2021 and 2022 there was a back to normal purchaser behavior and trend in sales. 2022 started and continued beating monthly target revenue year to date.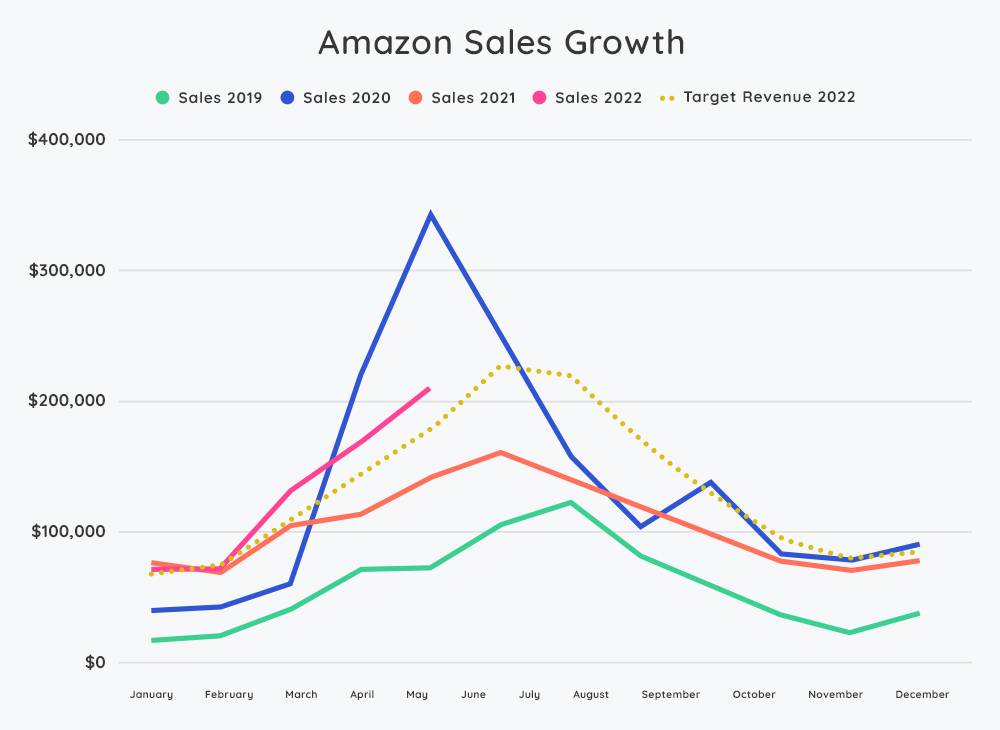 ‍