Objective
Launch E-commerce Sales of Health & Beauty Products.
Insights
Our client wanted to start selling a health & beauty skincare item directly to consumers. Skincare products are a high-consideration purchase. Campaigns had to be targeted to the client's core demographic – teenage fans of a well-known music celebrity.
Strategy
The client wanted to increase conversions for their target demographic while testing new potential buyers in the market. Ultimately, the client is looking for continuity buyers in addition to one-time gift-givers. Some of the means to execute the strategy included:
Brand
Target celebrity and pop culture fan demographic
Non-Brand
Draft off other skincare product lines
Use celebrity endorsement to increase awareness
Targeted display ads
Offer testing
Free shipping
Free gifts
Seasonal creatives testing
Christmas
Valentine's Day
Easter
Promotional/social testing
Target traffic from product founder's appearance on Good Morning America
Test new PPC strategies based on the founder's social media calendar
Retargeting
Rotating messages to increase the sense of urgency
Results
A 73% increase in sales for the same ad budget.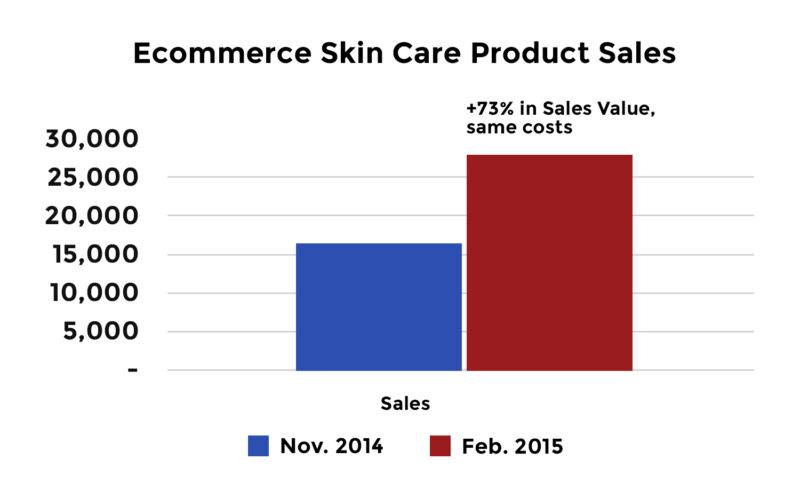 ‍