About the Client
Our client is a quickly expanding, mission-driven regional grocery store chain. They offer fresh and locally-sourced healthy food through in-store shopping, online shopping, and delivery services.
Client's Advertising Objective
The client launched a new store location during the COVID-19 pandemic. However, due to stay-at-home orders, the client had a unique challenge to build awareness around a new store in their customers' neighborhood.

The main goal was to bring customers into the new location as soon as the store opened. To accomplish this goal, we needed to build customer awareness of a new, healthier grocery store in their town before the new location opened.
ScaledOn's Advertising Solution
Before we dived into creating a solution, we sat down with our client to discuss who their ideal customer is and their store launch details. We discovered tons of opportunities to target their ideal client and design an omnichannel advertising campaign to reach new local customers.

To alert local buyers of the new store, we designed compelling search ads, display ads, and video ads for local audiences. These ads were displayed across Google, Facebook, YouTube, Waze, and TV/Video on Demand to address our audience throughout the day.
Before the store's grand opening, we used paid advertising campaigns to educate shoppers that a new, healthier alternative to their local supermarket was coming to their neighborhood. Supplementing online advertising with targeted TV ads built low-cost brand awareness for area shoppers. Expanding our reach to streaming networks helped us target residents of various ages.
After the store opened, we generated ad campaigns to highlight each department, featuring deals on produce, prepared foods, and healthy food choices. Waze advertising helped our client's new location get noticed within the popular navigation app. We also developed remarketing campaigns to retarget shoppers who had clicked on our promotional advertising and notified them that the store had opened.

We used inspirational messaging at the top of the funnel to build desire for a healthier lifestyle and get shoppers excited for a new market in their area. Then, we used offer-based CTAs to create an incentive that drove foot traffic and overall sales.
We continued the advertising campaigns for the first three months following the new location's grand opening.
Results
The results dramatically increased both foot traffic and web traffic for our client's new location. Based on the success of this location's launch, our client is on target to open another new location soon.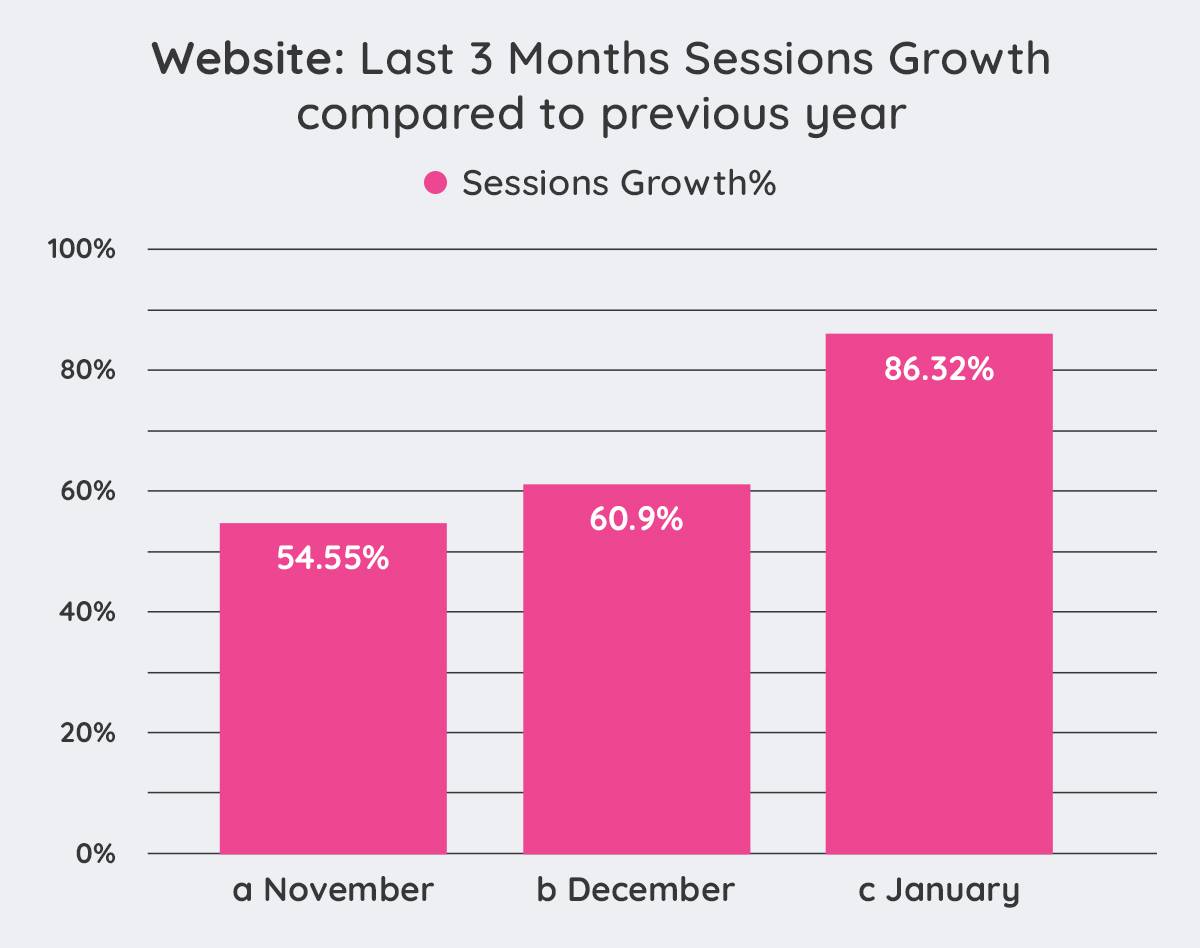 With our integrated ad campaign, our client saw a 54% year-over-year web traffic increase in the first month of working together. By the third month of our advertising work, our client saw a 86% traffic increase. As expected, this web traffic increase drove both online ordering and foot traffic to the new brick-and-mortar location. Not only local customers are aware of our client's new store, but they're also switching their go-to supermarket to a store that better aligns with their healthy lifestyle goals. Through our advertising, we successfully targeted clients who were ready to make a switch to a new store.
Is your retail business ready to grow? Let's discuss how we can create an advertising plan that profitably reaches your ideal customer.
ScaledOn has been our trusted Marketing partner for many years. Recently, they created and launched a multi-platform marketing strategy in support of the opening of a new location. Each month, consumer awareness of the new location has grown, website traffic is up, and revenue continues to increase month-over-month. We're very pleased with the results of their marketing efforts with us.

Marketing Manager, Grocery Store Chain
‍