AMP was designed by Google to speed up the mobile web. Google launched AMP in 2016 at a time when Facebook's Instant Articles were gaining traction with many larger sites.
What does AMP do?
AMP started as a way to speed up your website by:
#1 Google caches your page on their content servers so they load typically 3-4 times faster.
#2 To make that trade off work today AMP limits what you can do on that AMP page.
#3 AMP is no longer just for mobile and now supports Ads, Emails, and more…
Should I use Google AMP?
Our team was a very early adopter of AMP and we have deployed hundreds of thousands of pages using it but we get asked all the time, Should I use it? Depends on the business needs of your company.
The Good:
It's Fast and will help most sites render on mobile 3-5x faster by preloading and caching your content.
AMP provides a simple and scalable framework for doing optimization on your site. No more debates between departments simply adopt AMP as Bing, WordPress, New York Times, eBay, Washington Post, and 900,000+ other sites have.
You get a little lightning symbol next to your content in Google search.
Google gives you a slight edge in ranking your site (as its faster).
It's an open source project and 850+ contributors and developers are adding to AMP.
We typically see more traffic to sites that have AMP vs those that don't.
If your site was old and slow and had lots of traffic from overseas, we have seen an even bigger bump in traffic.
The Bad:
At this point, AMP has lots of issues with Google Analytics and tracking so you may need help implementing it.
If email capture is important to you, AMP has limited form options compared to WoFoo or OptinMonster.
In our testing, we have seen bounce rates increase in the 10%-20% range but your mileage may differ.
Like any other open source project, AMP is rapidly changing so if your organization can't dedicate some limited resources to it on an ongoing basis it may not be for you.
Some developers don't recommend giving Google anymore power over your website but we disagree.
AMP Bottom Line
If you have an older site and more than 50% of your traffic is mobile and you are or plan on doing advertising, we would recommend looking at AMP. Why? Quality Score. Google assigns your site a score. The lower the score the more you have to spend: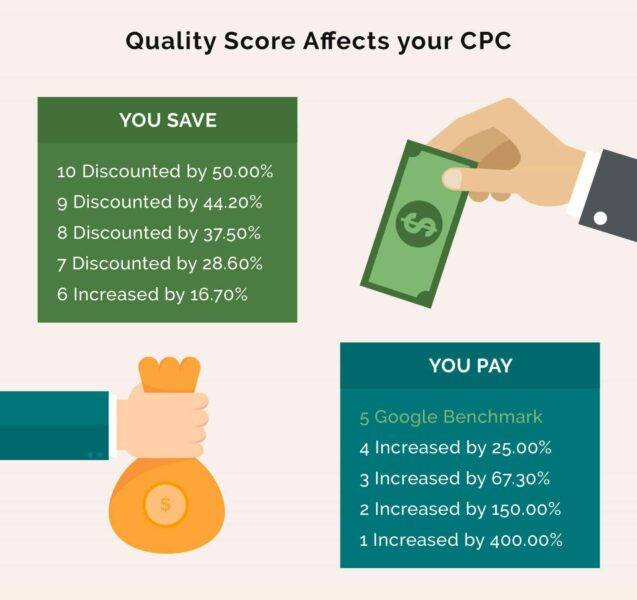 With Google's move to a mobile first index the writing is on the wall for your older website. You have to improve your mobile experience or be left behind. AMP is an easy, scalable, and yet imperfect way to do that for most websites. We recommend that all sites do a test where you compare the 3-5 metrics that drive your business and see if AMP is right for you.
Do you want our team of SEO specialists to deploy AMP pages for your brand?
Contact us today!
More AMP Resources