Amazon in the Fall of 2018 consolidated its previously three confusing Ad arms under one service: Amazon Advertising Platform. Why? To take on Google and Facebook Ad market dominance! Amazon's media efforts now command the #3 spot but still only at 4% of the US Ad market.
You can love or hate Amazon but its impact on US retail has been massive and will only continue as they push the race to win consumers with one day prime shipping, Alexa and the battle to dominate voice search, and the $7 billion on content they will spend for Prime Video in 2019.
Let's declare that for our use case that we don't care that Amazon will command 47% of e-commerce transactions in 2019. Our focus, Is it a good media platform to grow my Brand?
Let's review the facts:
More people turn to Amazon (54%) over Google (46%) for product search.
It is the fifth largest digital company in the world but also the most personalized. Relying on its unparalleled knowledge of what people buy, Amazon's skill with personalization has come to characterize its brand.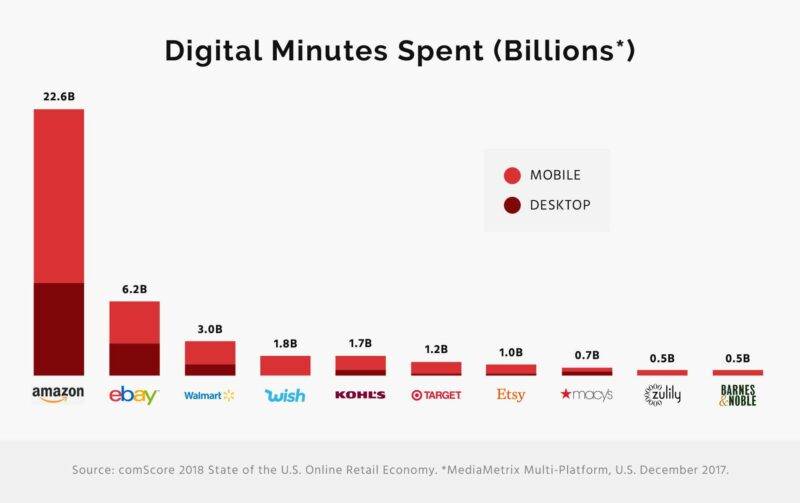 Amazon has 101 Million Prime fanatics who represent 51% of US households: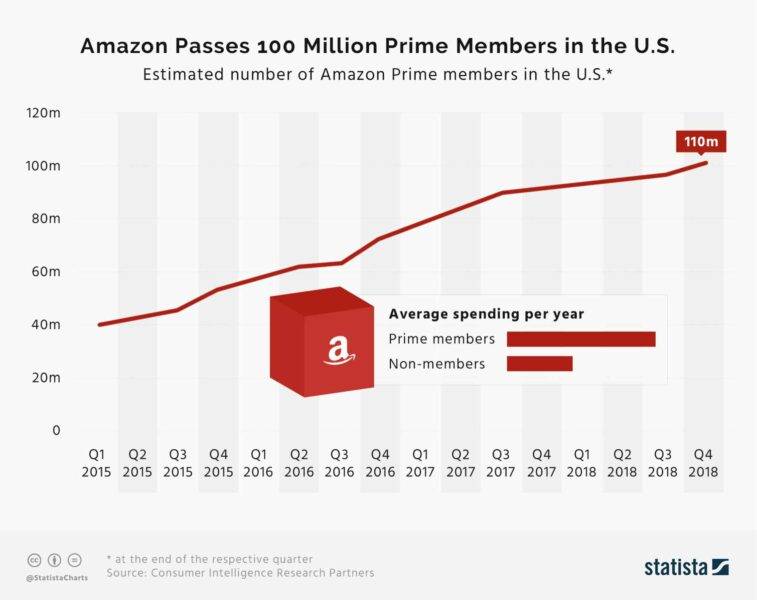 Your best customers have an Amazon Prime membership: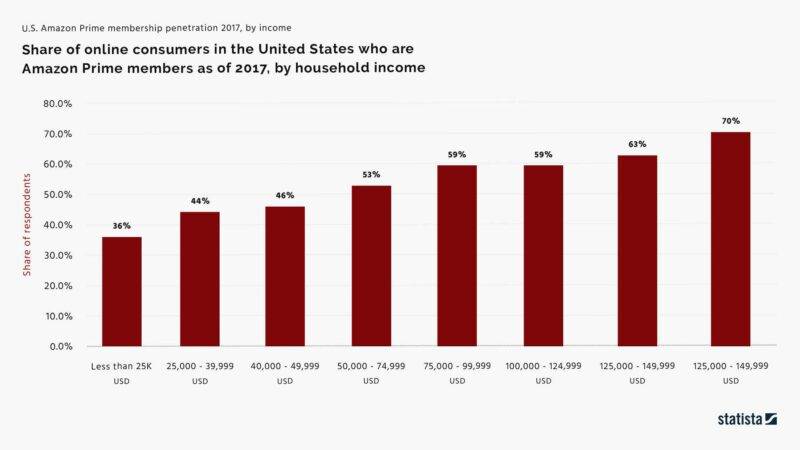 But that is not why I would grow your brand on Amazon. I would advertise there because it's a cheaper place to acquire a new customer. Cheaper to do SEO and get organic traffic. Cheaper to get a new customer into your franchise vs the $38 Avg CPA on Google. On average we have clients target 15% of their products selling price for customer acquisition on Amazon. If you had a $40 product, that would be $6 or 6x better than Google Shopping. Why? Typically we see much higher conversion rates (2x-5x) on Amazon than your .com website.
The downside is Amazon's Ad products are not as easy to use as Google or Facebook and the reporting is lacking in many areas but you can't argue with the base economics. As more people catch on to the Amazon Ad opportunity as they did with Facebook I expect you will see the Ad opportunity gap narrow in most categories. But for today we are seeing clients profitably double or triple their Ad spends on Amazon.
Amazon Ad Resources