Home food delivery apps, low-carb diets, and kombucha were just some of the sizzling trends that dominated the food and drink industry last year. As we sashay into 2020, we can expect some of those trends to continue playing out—albeit with some new spins—but with greater emphasis on health-conscious foods, sustainability, and accountability.
Here are 20 trends food and nutrition market analysts predict will be hot in 2020:
1. Sustainability and climate change influences
Sustainable and regenerative agriculture will be big buzz words this year as people become ever more aware of environmental issues and how, as consumers, they can affect change at the dining table. Whole Foods predicts restaurants will respond by opting to source foods and ingredients from producers that practice humane, ethical, and conservation farming methods.
2. Healthier options at the convenience store
For busy, health-conscious people on the go, expect to see an increase in fresh and healthy options like hard-boiled eggs and protein boxes on convenience store shelves, forecasts Food Business News.
3. Alcohol-free or reduced-alcohol
Some consumers—particularly Millennials—are drinking less booze, opting instead for alcohol-free drinks or beverages with reduced alcohol, according to Nielsen data. Coined the "sober-curious movement," Millennials cite health or the desire to lose weight as reasons to drink less booze.
4. CBD-inspired foods and drinks
Food Business News predicts new cannabinoids to flood the market, incorporated in drinks, snacks, and baked goods, and touted as foods with benefits that can help lower stress and anxiety.
5. Fast-food breakfasts
Fast-food joints are expected to either add breakfast foods to their menus or diversify their breakfast options if they already offer it, giving on-the-go consumers even more choices for their morning meal, according to Delish.com.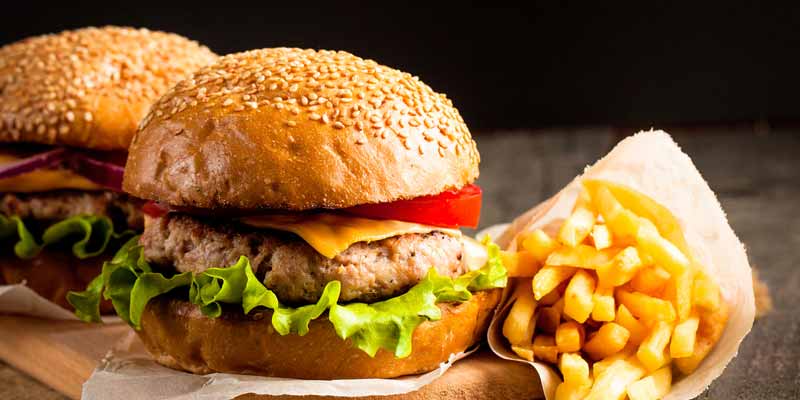 6. Intermittent fasting surges
Seems everyone started talking about intermittent fasting last year. Forecasters believe the idea will stick around in 2020 with even more people jumping on the bandwagon to capitalize on the health benefits, which include increasing lifespans and decreasing obesity.
7. Much less plastic packaging
In 2019, environmentalists pushed for the removal of plastic straws, pointing to their negative impact on marine life and the environment. Expect to see even less plastic packaging and products this year, analysts say.
8. Fearless ghost kitchens
Consumers want good food, but don't always have the time or ability to sit down at a restaurant. Delish.com predicts an upswing in ghost kitchens, which specialize in delivery or pick-up only.
9. More women in charge
Expect to see more females leading kitchens, bakeries, and dining rooms across the country, says FoodandWine.com, which asked celebrated chefs and food-and-beverage industry leaders their trend predictions for 2020.
10. Communal dining
Family-style dining is still popular and will continue to compel restaurants to offer more opportunities for communal dining, according to FoodandWine.com.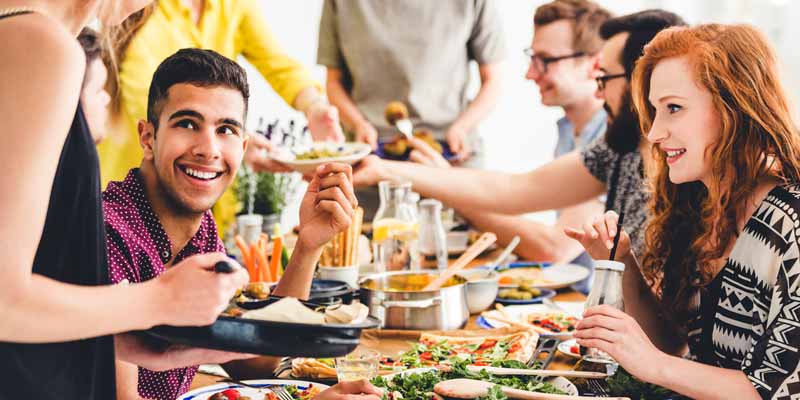 11. Menus with more veggies
With more health-conscious consumers choosing vegetables such as Brussel sprouts, cauliflower, and kale as main courses, quality farming that grows chemical-free produce will move front and center, giving restaurateurs the incentive to offer more veggies on their menus.
12. Better quality meats
Consumers want hormone-, chemical- and antibiotic-free meats. Expect to have better access to higher-quality meat in 2020 as producers respond to the demand.
13. Kombucha spin-offs
Yelp saw a 377 percent increase in the number of mentions for this popular fermented tea. The restaurant-rating platform says searches for kombucha smoothies and boozy versions of the drink are on the rise.
14. Meal kits stick around
HelloFresh, Blue Apron, and other delivery meal-kit companies have gained favor among amateur cooks everywhere. Thanks to these kits that come with convenient cooking instructions, this trend is expected to remain just as popular in 2020, Business Insider predicts.
15. Creamy plant-based butters
Move over almond- and cashew-based spreads. Whole Foods says more plant-based butters are on the way in 2020. Chickpeas, watermelon seed, and other plant-inspired spreads will give consumers even more options.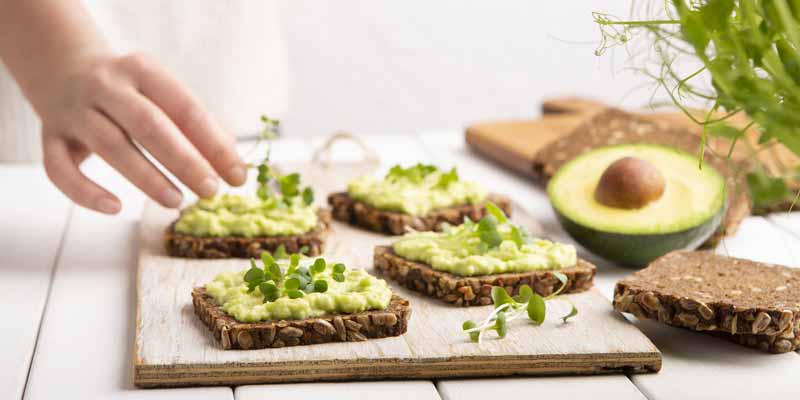 16. Unique sweeteners
Besides honey and stevia to sweeten dishes, sweet potato and other plant-based sweetening alternatives will emerge in 2020, predicts Whole Foods.
17. Flour power
Alternative flours beyond almond, quinoa, and coconut flour will hit the market in 2020. Look for more interesting fruit and vegetable flours like banana and cauliflower, says Whole Foods.
18. Revamping kids' menus
Parents are encouraging their children to try more diverse foods. The kids' menus of the past no longer cut it. In 2020, kids' menus will include options for the more sophisticated young palate, says the forecasters at Whole Foods.
19. Smarter snacking
With chips that include ingredients such as beets, quinoa, and kale, it's much easier to snack without guilt. Benchmark predicts this trend will rise with even more options for consumers to choose from.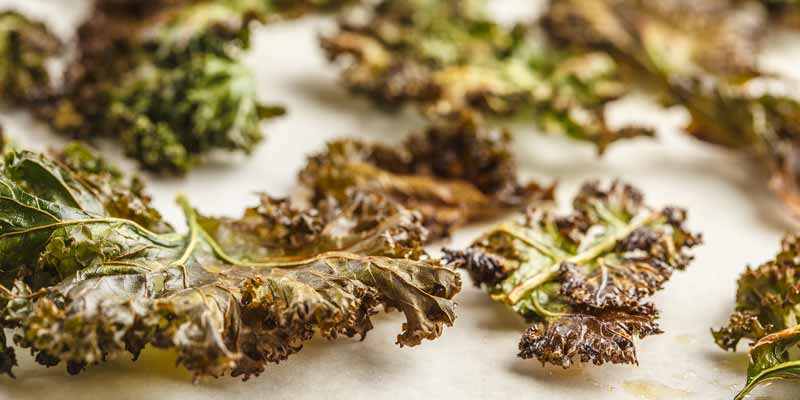 20. Charcuterie boards with a twist
Charcuterie, a collection of meats, cheeses, and crackers arranged creatively on a board, were the rage in 2019. Food analysts predict this trend to continue but with a twist. Expect to see dessert boards to emerge, inspired by their charcuterie cousins.