Join Alec's classes online at the University of New Hampshire
28 years of expert tips, frameworks, and easy to implement tactics that will make an impact that week of your marketing.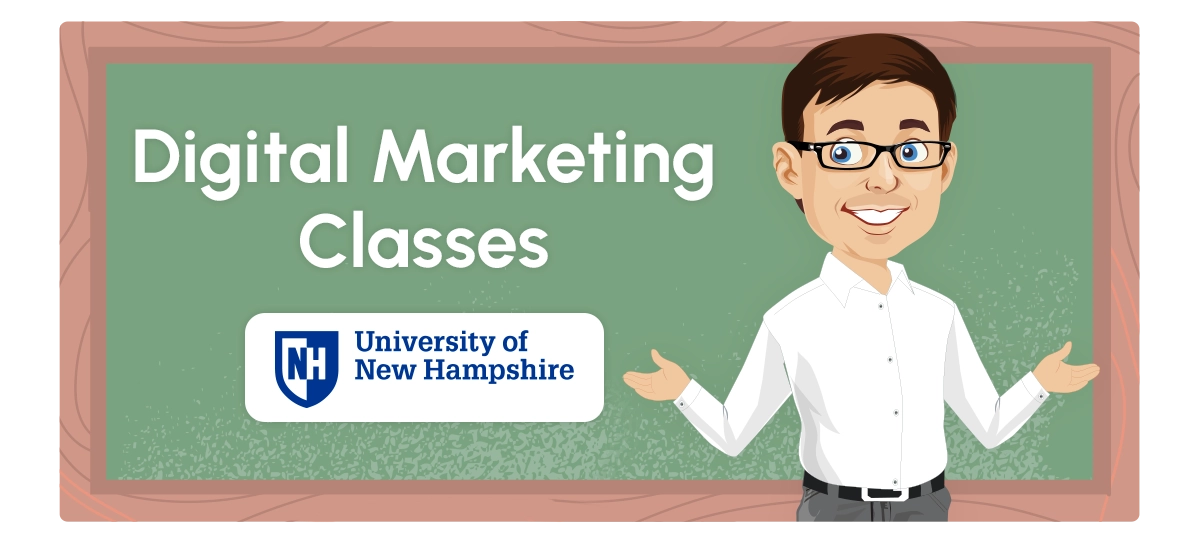 We are back with our classes at the University of New Hampshire (UNH) for their Professional Development & Training program. Come and refresh your skills with your peers. We hope to see you there!
UNH Class Schedules – 3 Left in 2023
Google Analytics
Whether you are new to Google Analytics 4 or looking to better utilize your data, this workshop offers the perfect introduction to the basics of web analytics.
The majority of Google Analytics accounts are set up incorrectly. Get GA4 working for you, today!
Introduction to Digital Media Buying
You'll learn how to find and target audiences in Google, Facebook, Amazon etc., as well as establish a budget for your campaign. Learn how to effectively buy and measure Digital media buys.
Gain tools, frameworks and systems to make an in-house team lower costs and be more effective.
AI and Marketing Automation: The Future of Digital Marketing
Explore the exploding world of artificial intelligence and marketing automation with tools like ChatGPT, Jasper.ai, Zapier, and Descript (video).
Gain hands-on experience in generating text, images and more for your brand – all coherently crafted using AI!