Join Alec's classes online at the University of New Hampshire
Are you looking to sharpen your digital marketing skills? Enroll in Alec's classes to learn more!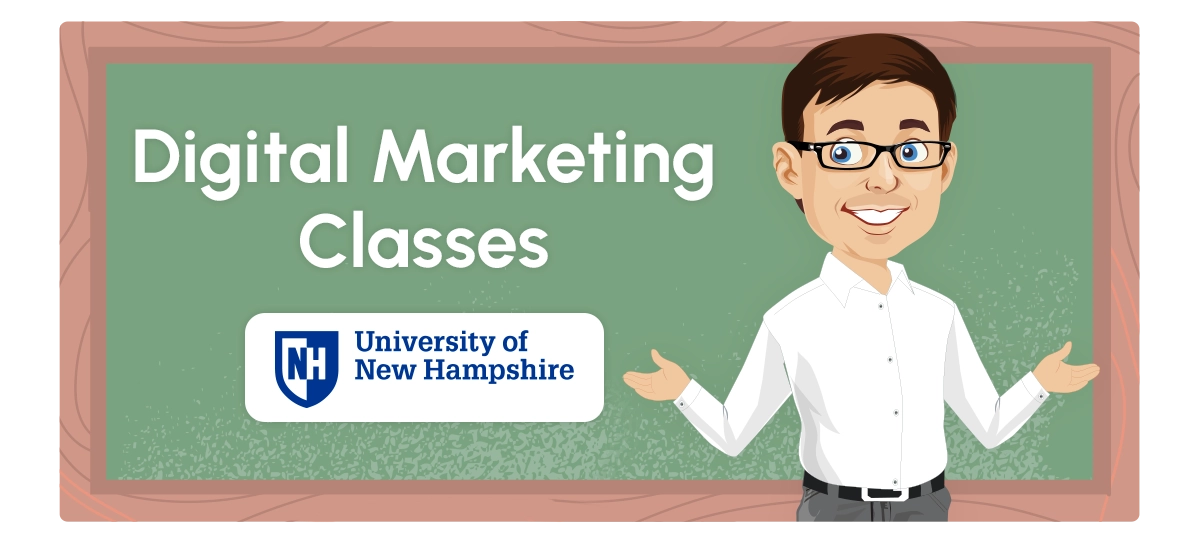 We are back with our Fall classes at the University of New Hampshire (UNH) for their Professional Development & Training program. Come and refresh your skills this Fall with your peers from VT, NH, ME, and Mass. We hope to see you there! See the schedule of classes below.
Alec's 2022 UNH Class Schedules
Introduction to Digital Media Buying
November 2 & 4, 2022
Live Online
You'll learn how to find and target audiences in Google, Facebook, Amazon etc., as well as establish a budget for your campaign. Learn how to effectively buy Digital, TV, Radio and Print Media.
Digital Marketing Strategy
November 16 & 18, 2022
Live Online
This class covers how to build a winning digital strategy. It will provide you with the frameworks and tools to master an ongoing digital strategy for your business.
Google Analytics
November 30, 2022
Portsmouth Hybrid
(In-Person and Live Online)
Whether you are new to Google Analytics or looking to better utilize your data, this workshop offers the perfect introduction to the basics of web analytics.