About the Client
Our client is a leader in the clean health and beauty industry.
They specialize in creating and distributing high-quality, ethically-made haircare, grooming products, and home goods. They set themselves apart by using clean ingredients and providing total transparency to their customers.
Client's Sales Objective
Our client's e-commerce website was performing well, but their growth was slower than expected.
The main goal was to double our client's total sales year-over-year (YoY). Our secondary objective was to lower our client's advertising costs per sale rate to boost profit and revenue.

To accomplish this, we saw a huge opportunity for our client to create an Amazon storefront and attract new customers on a different platform.
ScaledOn's Sales Strategy
With the client's goals in mind, we sat down with the client to better understand what sets their products apart. Meanwhile, our team got to work on a comprehensive Amazon opportunity audit to see how our clients could effectively compete on the platform.
Our client's story is such a fundamental part of their brand, and we saw a huge opportunity to feature their story on the Amazon storefront. We also made the storefront customer-friendly by adding product use information, reviews and feedback, a promotions page, and all of our client's products.
From there, our team generated data-driven insights by testing aspects we discovered in our opportunity audit, competitive research, and target audience research. These insights helped us design A/B tests that drove incrementally higher results for our client's products.
We optimized each product listing with new titles, descriptions, bullet points, and images based on the information from our A/B tests. We created A+ pages that rank well for specific focus keywords by continuously testing and adjusting our client's product pages.
Through the insights we garnered, we designed promotions and gift sets to simultaneously push best-selling products and move slow-selling inventory. We aligned our promotions strategy and media campaigns with relevant occasions to boost sales.
We redesigned our client's advertising strategy for their website, too. When we began working with our client in 2019, they were spending a lot of money on ads to generate traffic — their PPC Advertising Cost of Sale (ACoS) rate was 83.74%. We committed to not only grow their number of sales, but to lower their ACoS rate, too.
We used deep data analysis, detailed competitive analysis, and capitalizing on search terms and industry trends to revamp our client's advertising campaigns. By testing and optimizing their media campaigns, we developed effective and efficient campaigns that allowed us to dramatically scale our marketing efforts and generate more sales.
Results
Ultimately, we hit our ambitious goal and successfully doubled our client's sales YoY. Sales in 2021 increased by 94% over 2020 due to our robust sales, promotions, and advertising tactics. Creating the client's new Amazon store generated 7.4% of sales and continues to grow.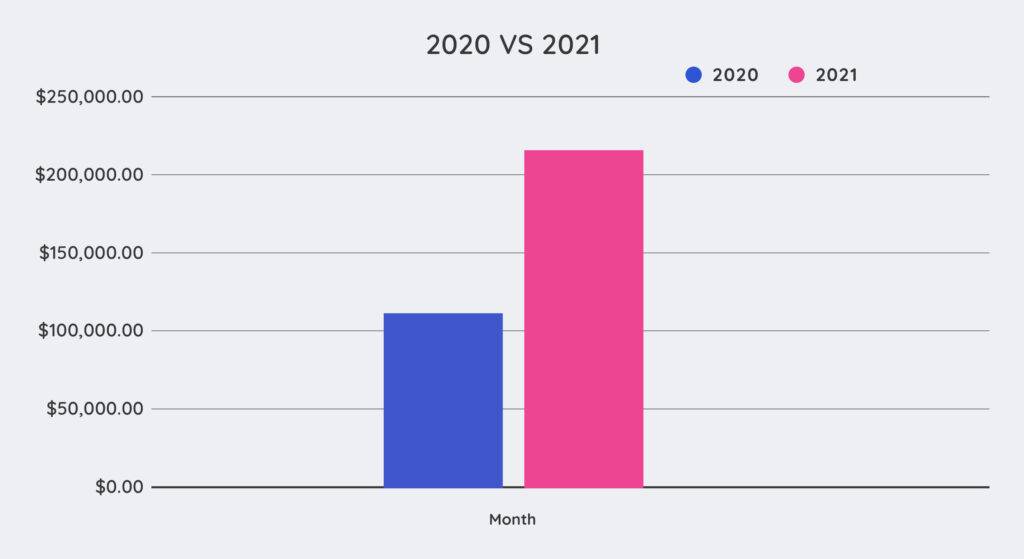 Our sales strategy slashed our client's Advertising Cost of Sales (ACoS) by 15.6%. We decreased their ACoS from 33.68% in 2020 to 22.73% in 2021. Now, our client is generating even more sales and paying less per sale, resulting in substantially higher revenue and profits. In 2022, our client's ACoS continues to drop while sales consistently grow.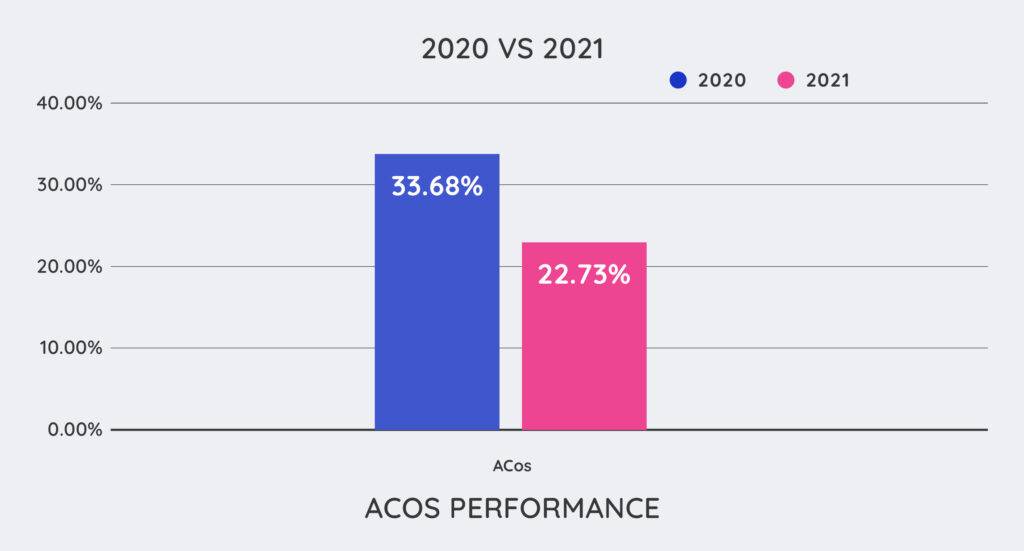 Our sales success led to an exceptional customer experience, too. While working with this client, we generated 36 positive product reviews and 18 feedback reports on Amazon quoting high buyer satisfaction. These reviews are prominently featured on our client's Amazon storefront and successfully drive more traffic to product pages.
Don't wait – your business could double your sales this year, too! Let's discuss how we can help you create a multifaceted sales strategy for your e-commerce organization today.
‍