Since day one, Google Ads was a promising project, becoming a revolutionary advertising platform, introducing innovative ideas about delivering ads for the greatest customer experience.
See how Google ads have evolved over the years and how Google accomplished the success they have today.
2000-2005
Google AdWords was launched in October 2000 after successful tests made in 1999.
Payments were made per impression; the higher the bid, the higher the ad would appear on the page.
By the end of the first year, Google Adwords was a real success, with a return of over $70 million.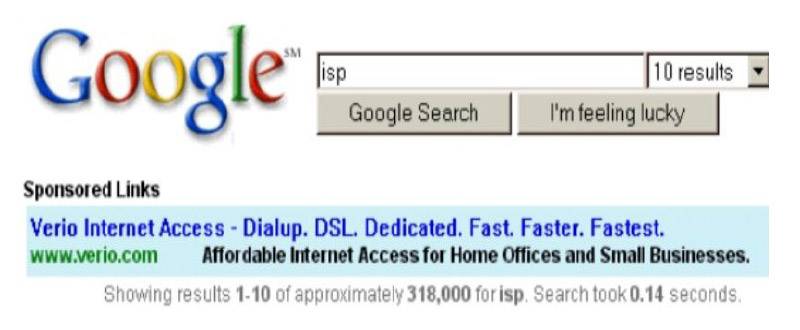 In 2002 Google opened its second APAC office in Sydney Australia (first one in Tokyo), eBay Australia becoming the first client of that region.
There was speculation as to whether the purple color seen here was used exclusively on eBay results.
Also in 2002, the interface evolved after many tests and the PPC (pay-per-click) auction model was introduced.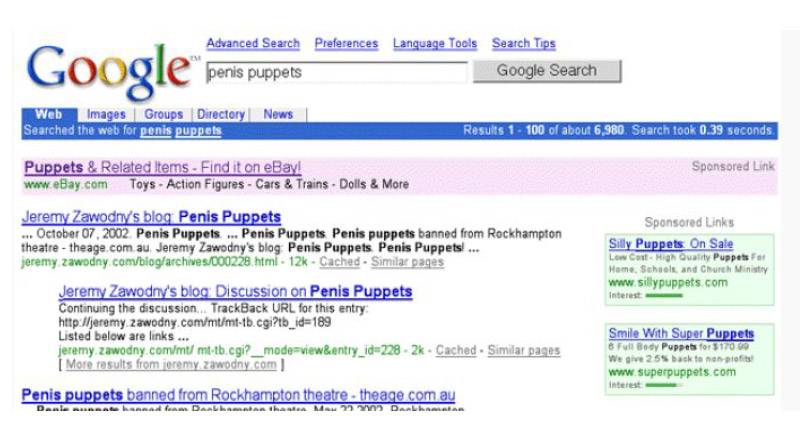 In 2004 the ads started looking more like the ones we have today, no different color between organic and paid search results.
Google Analytics launched in 2005, based on the technology created by a company named Urchin, which Google acquired the same year.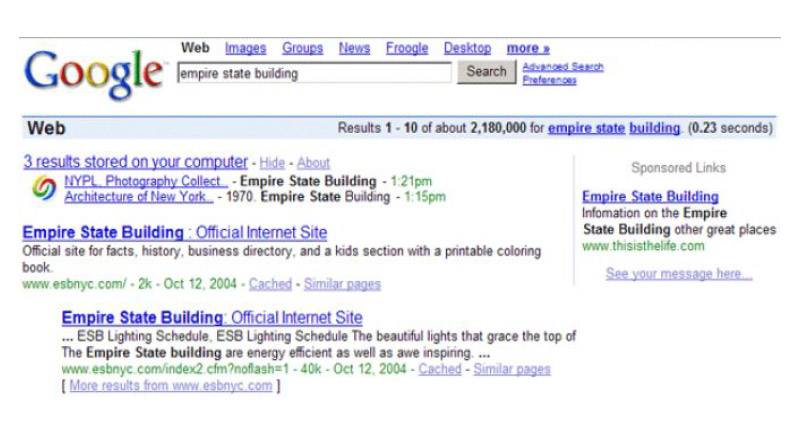 2006-2010
In 2007 organic and paid search appears again; this time, paid ads were highlighted in yellow.
Also, both Google AdSense for mobile and the first Video Ads on Youtube launched.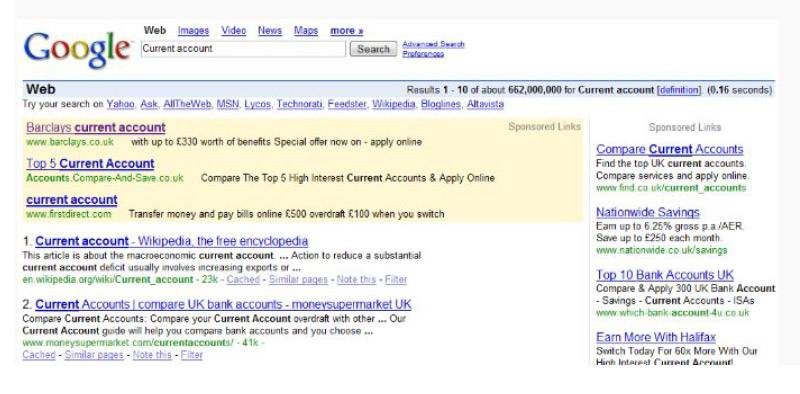 In 2008 Google started testing something that had been consistent from the beginning: moving the ad URL to the top of the description.
Double-Click was acquired by Google in 2007 brining display capabilities to the Ad words platform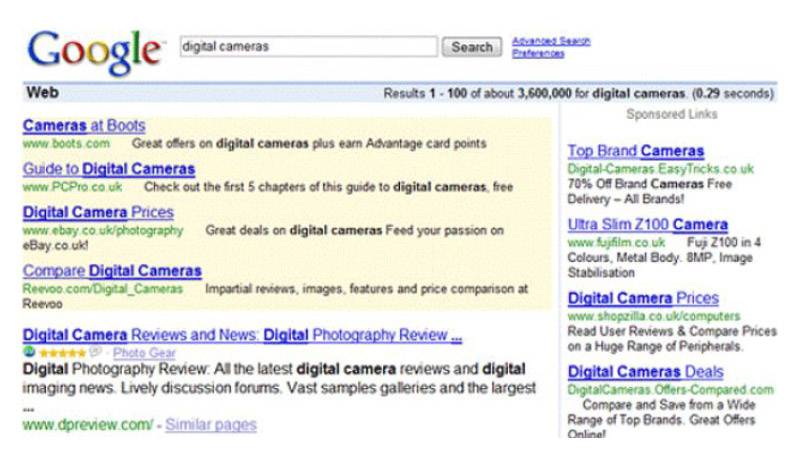 In 2009 "Mesothelioma" was the most expensive keyword with a CPC of $99.44. Mesothelioma later reached a CPC of more than $900.
Later in 2009 Google AdWords launched the Product Listing Ads and Sitelinks.
Sitelinks are a feature that allows advertisers to display more URLs to give users access to landing pages that were more relevant to their queries.
Product Listing Ads makes it easier for the customers to navigate through the products they are searching for.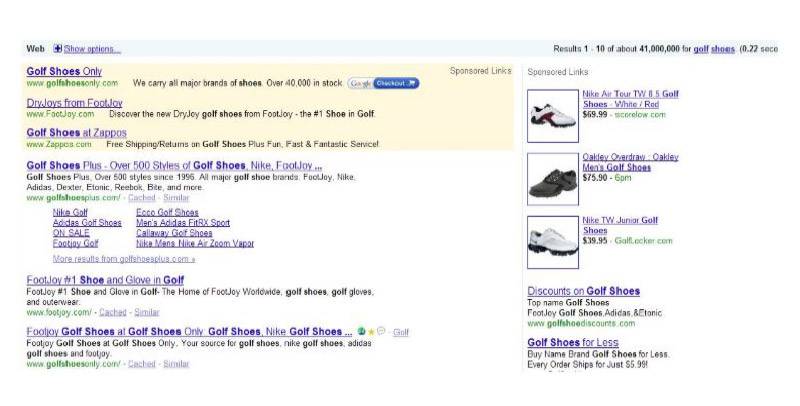 2010 brings three essential features to Google AdWords: Yelp Integration, Clickable Phone Number, and Remarketing Ads.
Ads start to look more like the ones today.
2011-2013
Between 2011-2013 Google added a lot of important features such as:
Between 2011-2013 Google added a lot of important features such as:
Banner Ads: Google pledged in 2005, "there will never be banner ads on the Google homepage or web search results pages. There will not be crazy, flashy, graphical doodads flying and popping up all over the Google site. Ever." (2013)
Expansion arrow to the product listing ads, now there are up to 16 ads showing on a page. (2013)
In 2012 advertisers could add location extension and Sitelinks in the same ad.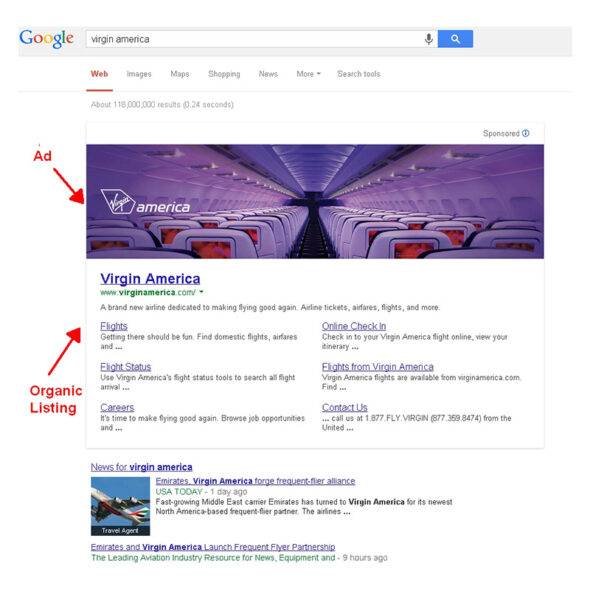 Also, during the same year, Google received an impressive amount of complaints regarding the number of ads showing up on a single page.
Automatic Local Customization feature was added in 2012, helping advertisers to save time; Google automatically generates ads targeted to locations specified in search queries.
Google Shopping results were integrated into SERPs for particular, transaction-oriented terms.
2014-2016
Google Ads became more user-friendly in 2014. The yellow box that contains the ad disappears and users could quickly scroll through the ads section.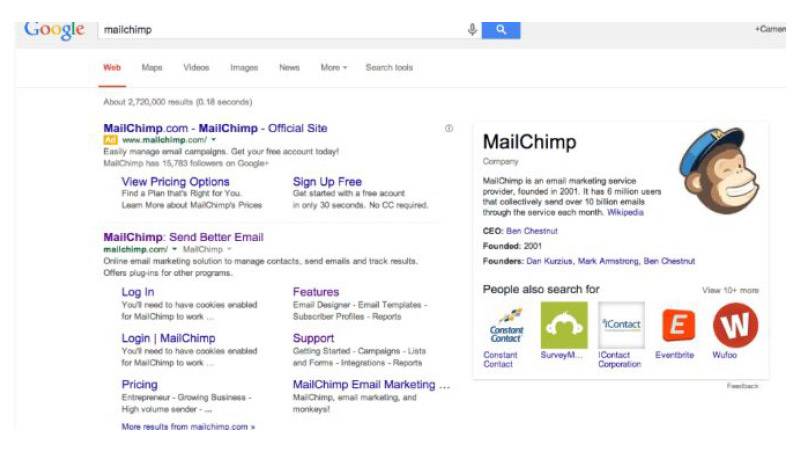 In 2016 the ads became slightly wider, and the yellow box that contains "ad" turns green so the ads will look more like the organic results.

Google also added extended text ads with the following updates:
Two headline fields instead of one
Longer Single Description Line Rather Than Two Shorter Description Lines
Two Optional "Path" Fields in the Display URL
The domain of Display URL Now Based on Final URL domain
Mobile Optimised Text Ads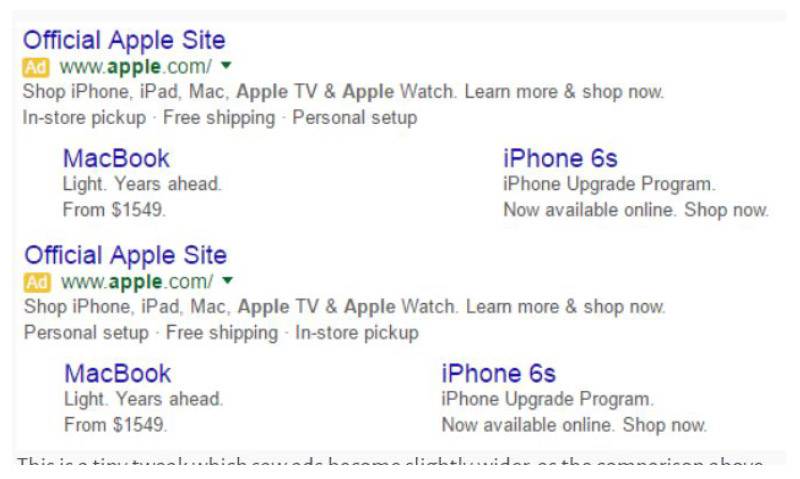 2017-Present
Product ratings were implemented in 2014, but in 2017 it became global.
Google updated the EU shopping ads due to the changes made by the European Commission.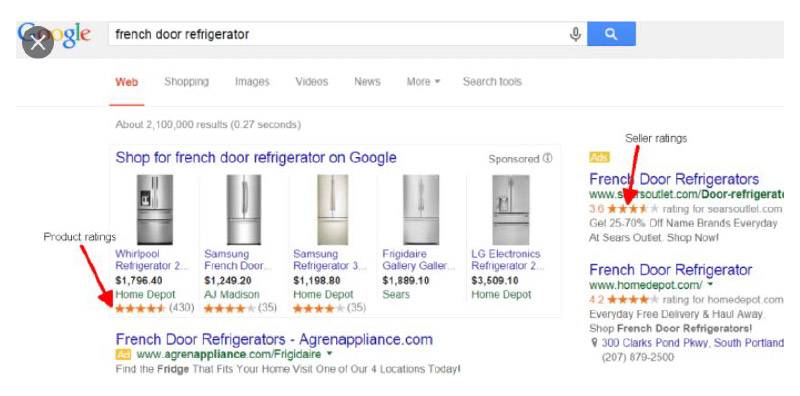 The "By Google" text will change depending on the shopping service that has won the auction to show the ad.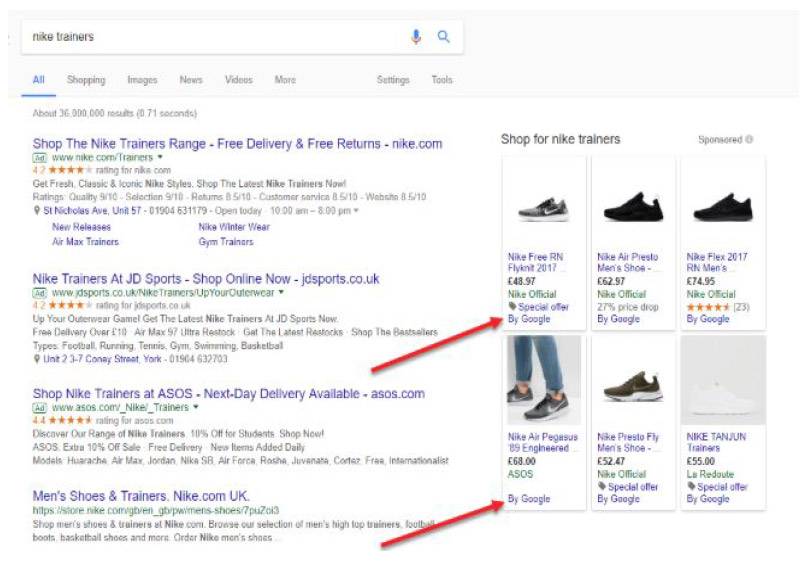 The first time in 18 years, in 2018, Google Adwords became Google Ads.

During 2019, Google Ads had some massive updates for all advertisers, including but not limited at these functions:
Discovery Ads
Gallery Ads
Improvements to Smart Bidding
YouTube Bumper Ads
Customer affinity + custom intent = custom audience
Audience Expansion Tool
Google Shopping checkout functionality
Looking to use Ad Words to grow your ecommerce business? Be sure you check out the ScaledOn Learning Center.
Resources:
Ad Words FAQ
Ad Word History
Evolution of adwords
Search Engine Land
‍