The last quarter of the year is usually brimming with holidays — from Thanksgiving through Cyber Monday, Black Friday, and Christmas. With these holidays, Q4 is considered Amazon's peak period. Did you know that in Q4 2021, Amazon sales were a whopping $137.4 billion? 📈
For that reason, sellers gear up for this season as early as Q3 or right after the Fall Prime Day. For them, it's an opportunity to boost their annual sales by focusing on additional marketing efforts to take advantage of the peak demand. Momentum is key for Q4 success!
As Q4 approaches, sellers must decide how to manage their selling strategies as buyer competition and sales opportunities exponentially rise. Some best practices can be taken during the holiday season to get you on a solid path to success in Q4 2022.
We know you've got a lot on your plate, but don't struggle to stand out during the holidays. We're sharing actionable tips to help you plan and maximize your business' sales & profit 💰.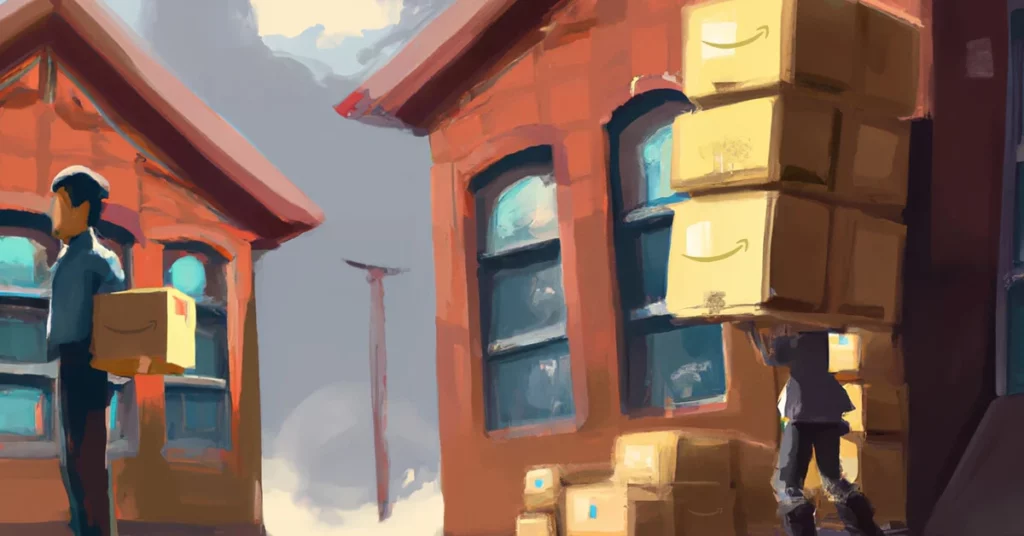 Ship Product to Amazon Fulfillment Centers Early
Q4 is the time of year when Amazon is at its busiest. This can lead to delays in processing, which won't only cost you a lot of money but also displease your customer base. As you prepare your business for Q4 success, keep in mind unpredictable delays that may occur and plan accordingly. If possible, consider longer lead times and ship your products as early as possible.
Below are some reasons why you should take our advice above:
Congestion and Delays ⏰

Starting on Fall Prime Day (October 11 & 12), the busy fall season creates shipment congestion at fulfillment centers (FCs) due to overwhelming customer demand. Usually, orders in the fall are received during the first months of Q4, causing congestion.

As such, many FCs experience shipping delays. To avoid this scenario and ensure timely delivery of your product to your customer, we suggest shipping your product earlier to Amazon FCs.


Reduced Number of Fulfillment Centers 🏢

Amazon has shuttered at least 44 fulfillment centers nationwide, creating a bottleneck in its supply chain. This is part of a larger trend of companies moving away from large warehouses and toward smaller, more agile facilities that can be more easily managed by a small staff.

Consequently, most warehouses are tight and fully packed. If you want to be one of the first to sell on Amazon, get prepared to ship your products immediately.


Consider Small Parcel Shipments (Ground Service) 📦

Amazon sellers use the FBA program to reduce costs and increase margins. When creating an FBA shipment, every seller must choose between Parcel (Ground) or Less-Than-Truckload (LTL). While LTL is almost certainly cheaper, it is also much slower to be received, especially if using your own carrier. One way to avoid out of stocks from LTL shipment delays is by using ground parcel shipping service. Although ground service is more expensive, most shipments arrive to the nearest FC in 3-5 days, versus LTL shipments that can take up to a month. All sellers must weigh margin loss from shipping speeds versus lost sales from out of stocks. Sometimes the short term margin loss is best to not lose organic rank in Amazon's Algorithm!

The key to using small parcel shipping effectively is knowing how many units you'll need to have in stock at all times. Also, ensure that you always have that number available for sale on your Amazon shop. Consider always having at least 4 weeks of stock in FBA at all times.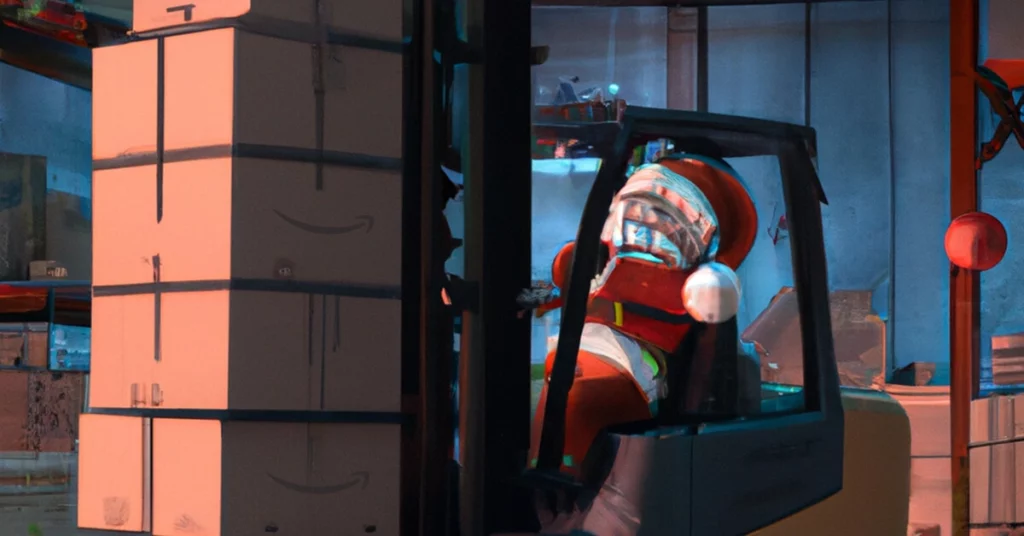 Move Excess Inventory
Maximizing your Q4 revenue is best when you keep your inventory at a sweet spot — not too high, not too low. Meanwhile, if you have excess stocks, it's best to quickly figure out how to turn them into cash. This can help free up warehouse space and save you storage fees.
Below are a couple of tips to implement:
Put Your Excess Inventory at Sharp Prices 💵

Amazon's fourth quarter is the high selling period for the retail giant. However, customers are always looking for great deals. In addition, remember that most retail shops double their inventory, and competition is steep. Therefore, it might be better to dispose of your products at discounted price tags or a loss than to pay long-term storage fees.

As a bonus, you need to be extra vigilant about your inventory, as it's easy to get caught up in the holiday rush and end up with more inventory than you can handle. If you want to predict the current year, take last year's numbers and use them to see when you'll run out. Then, order accordingly to meet the demand.


Be Creative in Coming Up With a Good Deal 🏷️

As we know, the recent pandemic has caused a surge in demand for products. Many sellers — in their attempt to take advantage of the surge — have an over-purchased inventory, leading to current overstocked situations.

To avoid storage fees, retailers like Walmart and Target are canceling purchase orders left and right. As a result, there is an oversupply of certain products, and businesses are looking for ways to move their inventory fast or risk incurring storage costs. The only way to do this is to sell at bargain prices, leaving customers with low-price options.

If you want to stay on top of the competition, be sure to be creative with your deals. For example, you can leverage higher discounts for multiple-unit orders.

Badging
Do you use product badges on your e-commerce site to promote your products? If you don't, you're missing out on sales! The use of badges can increase your conversion rate & click through rate (CTR) significantly and maximize your revenue.
Badging can be used in many different ways. You can motivate users to engage more with your product. It can also serve as an incentive for purchasing additional items or increase brand loyalty. Consider the idea below.
Coupons, Prime Exclusive Discounts, or Lightning Deals ⚡

You can utilize coupons, prime exclusive deals, and even lightning deals to create badges and boost CTR and sales. When it comes down to it, these badges help you sell more merchandise by drawing more visitors into your store. They're a visual cue that tells customers you have an ongoing good deal.

Badges can be placed on your product page, or if you have an email list, you can send individual discount coupon codes or notify them that you have lightning deals. This way, it can excite them to click your page and possibly convert.

Increase Your Amazon Sales in Q4 This Year!
Q4 is here, and you know what that means — it's time to take off. However, don't get caught unprepared. While these tips aren't a surefire way to increase your sales this fourth quarter, the key is flexibility and testing new strategies. This will help you reveal the perfect approach to hit all of your sales goals for 2022!

If you need help putting together an Amazon selling strategy for the holidays this year, let our expert Amazon team help you out. We can help you put together a winning strategy that will allow you to maximize your 2022 Q4 sales.