Videos have become a favorite medium for web users and are now one of the most effective tools in e-commerce. In fact, 82% of global internet traffic is forecasted to come from videos by the end of 2022.
It is now crucial for e-commerce businesses to use video content to reach and engage their audiences. Video is a versatile medium used in many different ways: from product demonstrations and reviews to educational content and brand stories.
Why is Video Important?
Videos are a great tool to promote your e-commerce business because they allow you to condense a large amount of information into a short, engaging format that is easy for customers to consume. In addition, videos can reach a broad audience across multiple channels, including your website, social media, and email marketing.
In their State of Video Marketing Survey, Wyzowl found that 96% of web users have watched an explainer video to understand a product or service. In addition, 88% of respondents said a video influenced them to buy a product.
As such, it's clear that videos have become an essential tool for e-commerce businesses to reach and convert customers. It is now considered a requirement (rather than a recommendation) to build your competitive edge.
Why Do Big Brands Spend More Time on TikTok?
TikTok has become a popular platform for brands to advertise their products and services. As a result, some brands are now spending more time on TikTok than on other social media platforms such as Facebook, Instagram, and Snapchat.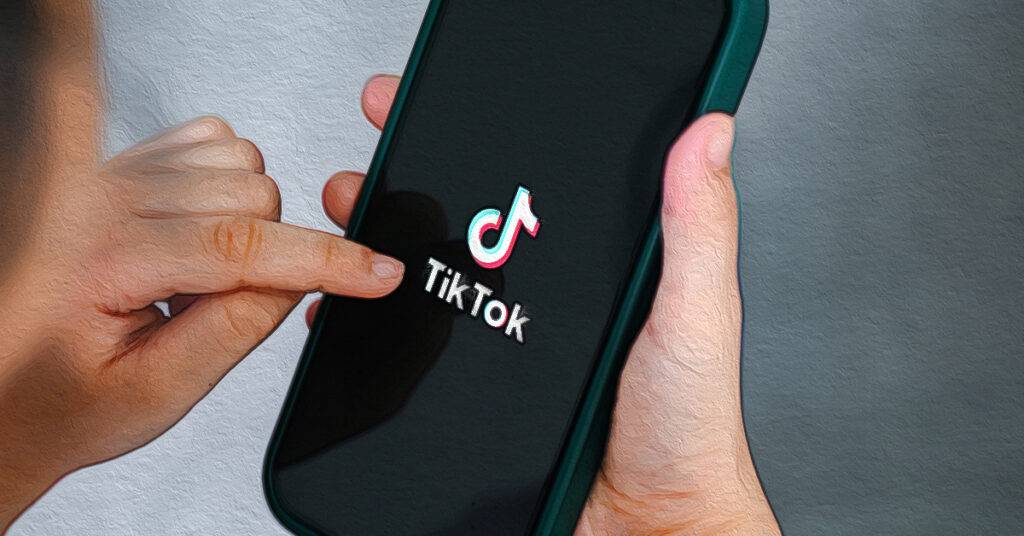 The video-sharing platform is quite the hit with Gen Z and Millennials. It has garnered one billion monthly active users, which is a feat. What's more, TikTok is now the most downloaded app in the world. This goes to show just how widespread the platform is.
Big brands, such as Apple, Microsoft, and even Google, have created TikTok accounts and are now spending more time promoting their products and services on the platform. What's more, these brands are not just creating videos for the sake of it. Instead, they are using TikTok to drive sales and conversions by following trends on the platform.
How Product Videos Increase Conversion Rates
One factor that makes video important is that it can help increase conversion rates. Here are three ways that product videos can boost conversions:
Video Ads are Encouraged by Advertising Platforms
To increase conversion rates, e-commerce businesses must turn to video product ads. All platforms now allow for video ads, including LinkedIn and Twitter. As such, it's now easier to produce high-quality videos for advertising campaigns.
Moreover, these social media platforms also encourage businesses to use video by giving preference to posts with video over those without. This means that your video product ads are more likely to be seen by potential customers than other post types.
Videos Boost Brand Recognition
Not only do product videos help shoppers make more informed decisions about their potential purchases, but they also help build trust with your brand. Seeing a product in action (preferably in use by someone who looks like them) helps shoppers feel more confident about making a purchase.
Product videos are a great way to show off your brand's personality. By featuring real people using your products creatively, you can tell shoppers what your brand is all about and what sets you apart from the competition.
Videos Can Maximize All Content Types
With videos, you can incorporate text, audio, and visuals all into one content format to create a more engaging and comprehensive message. You can also add interactive features to product videos, which makes them even more effective at driving conversions.
Video Ads Statistics on Facebook, TikTok, Instagram, and Amazon
Facebook
Facebook users aged 18-24 spend 75% of their time watching video ads.
More than 4 billion video views daily
42.6% of web users go to Facebook for live videos, coming in second to YouTube
TikTok
Ads reach 17.9% of web users aged 18 and up
68% of users remember brands better with pop songs
Video ads with an emotional message perform best overall
Instagram
Ranks as the 7th most visited site globally
91% of active users watch videos weekly
30% of users bought products found here
Amazon
Expected to reach 32 billion dollars in 2022
Ads have an average of 36.67 conversions daily
Product videos build customer trust, more likely to be shared
Video Ads Statistics on Facebook, TikTok, Instagram, and Amazon
Currently, Amazon is prioritizing videos over photography on product listings, giving video ads and reviews up to 12 times the amount of space on a listing page as photos.
Videos are also being played automatically on Amazon's homepage and category pages, with the volume muted. Brands must create videos that can communicate their message without relying on audio.

In addition, Amazon is now allowing advertisers to include video in Sponsored Products, Product Display Ads, and OTT video streaming. These placements are apparent and can be highly effective in driving sales.
Video is the Future of E-Commerce
In a few short years, video has gone from being a rarity in e-commerce to an expected component of the online shopping experience. And as video content becomes more and more commonplace, its importance will only continue to grow. Create engaging video content to attract potential customers and boost awareness of your brand.
Sources:
Why Video is Important
11 Reasons Why Video is Better Than Any Other Medium
Getting Started With Video Production For Your Amazon Product
The Complete Guide to Amazon Product Videos
FBA Sellers Trends & Predictions 2022
How Amazon Product Videos Boost Conversion Rates
Why Apple, Google and Microsoft are spending more time on TikTok