Our client is a subscription-based online educational platform that coaches people on how to navigate the process of getting a new job, changing careers, or growing in their current careers.
Objective
The client's primary goal was to increase the sales of their online subscriptions and their client base.
The secondary goal was to increase their email list to be able to engage and build relationships with more people in their audience. They knew that when people get exposed to our client's teachings and saw the value in them, more people purchase.
Strategy
We combined 2 marketing tactics, chatbots, and email marketing automation that allowed the client to reach both goals for the short term and also for the long term.
To begin with, we sat down with our clients and asked some smart questions to better understand their clients, their challenges, and what keeps them up at night.
We came up with the top 7 most pressing problems that people are bumping into when looking to change jobs and the corresponding solutions that our client is able to provide.
We created 7 different chatbot playbooks, one for each problem which we then mapped to 7 different automated email marketing campaigns.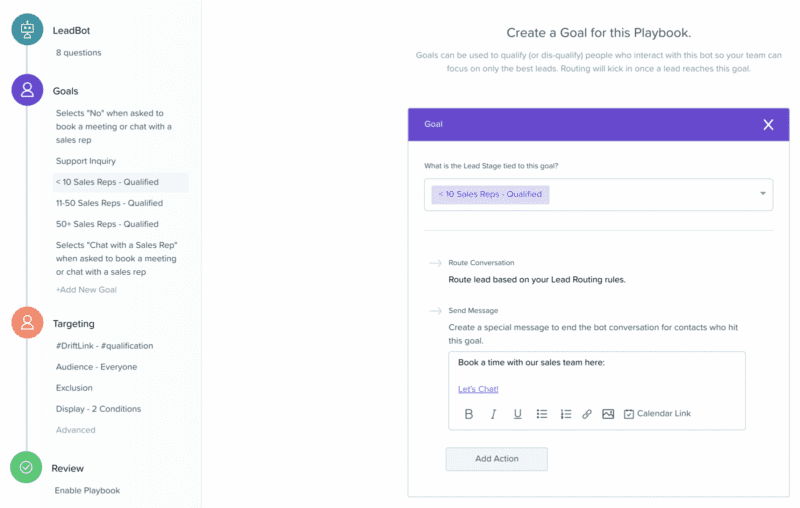 More specifically, let's say that a user indicated in the chatbot that their biggest challenge was to get phone interviews with hiring managers, the chatbot would then ask if they're interested in receiving free resources on how to get more phone interviews with recruiters. If they said (clicked on) yes, they were prompted to leave their email address.
Then, they will automatically receive a series of emails with the free resources we promised.
We made sure that the email addresses from the chatbot flowed seemingly to Mailchimp through a Zap (a zap is a connector set up in Zapier that allows you to connect apps and automate your work).
In Mailchimp, we had set 7 different automated email sequences with 7 emails each. We set different audiences for each of the 7 problems we identified at the beginning.
The emails were educational and they also invited people to check even more resources that come with the paid subscription.
Results
The results were spectacular.
The Average Conversion Rate for the chatbot in the first 6 weeks since its launch was 43,8% which is higher than everything that we've seen with other tactics.
One key aspect was also the fact that the client's website got a considerable amount of traffic from multiple sources (organic, direct, PPC, SEO, social media, etc.).
This allowed us to grow the email list with thousands of new contacts which flowed into the automated campaigns and drove traffic and new conversions for the client.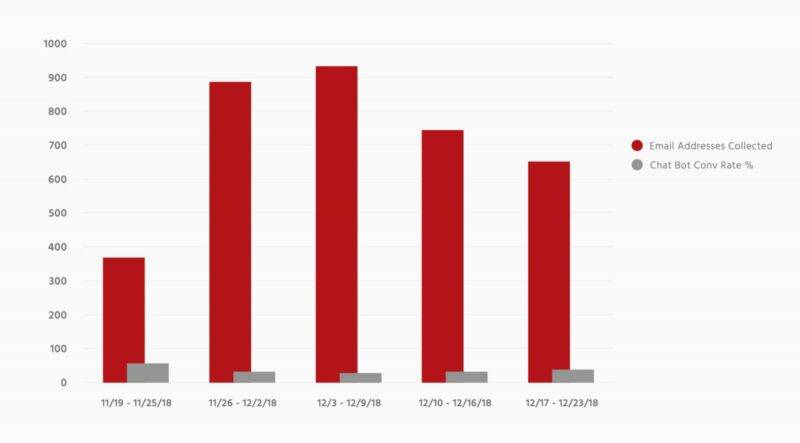 Are you looking for similar results? Contact us to discuss a chatbot and email marketing strategy that can make this Q4 the greatest yet.
‍