About the client
Our client is a prominent retail chain with 24 locations across Texas. Along with their brick-and-mortar locations, our client also provides online ordering and delivery.
Client's SEO Objective
The client has been rapidly expanding to new locations, so their primary goal was to increase location awareness by improving website traffic and Google map rankings.
We quickly noticed that our client's website health was hindering organic traffic growth. While they were developing regular content, their website formatting and overall website technical performance prevented their content from ranking better in search results.
Our secondary goal was to improve the shopper user experience and ability to find needed information quickly.
ScaledOn's SEO Solution
We started by sitting down with our clients to better understand their business and their challenges. We discovered that some of our client's brick-and-mortar locations weren't consistently showing up or ranking in local search results, losing them hundreds of potential customers daily.
As our client expanded to new locations, they needed an easy way to launch and optimize new location listings. Our custom SEO playbook automated and sped up new location development. This playbook helps our client quickly create new landing pages, fully-optimized Google My Business profiles, and accurate business citations for every new location.
We optimized local listings for each of our client's existing locations, too. While many of these locations had existing landing pages and Google My Business profiles, we strengthened the existing content to increase local map search results prevalence.
However, we noticed that without updating our client's website, new organic web traffic would not convert. We made on-page SEO improvements throughout the website to create a more enjoyable, user-friendly experience and boost our client's visibility.
We took a multi-tiered approach to improve our client's poor initial Google Search Console ratings. First, we fixed technical issues on the site, via broken and slow pages, that prevented the site from delivering a good user experience to Texas searchers. Then, we improved the reading experience of the content on the blog and landing pages. Finally, we made navigating the website easier for shoppers by connecting content to relevant store locations.
By strengthening the existing website, we helped our client build a strong foundation for ongoing marketing efforts. While this dramatically increased website traffic by 300%, this poises the brand for consistent long-term ranking, too.
Results
Now every location was ranking prominently in the top 4 search results for local maps. This continues to bring new customers to our client's stores daily.
By increasing our client's website health score from 10% to 97%, we drastically improved rankings for a variety of relevant keywords targeted in our client's existing content. Their blog content alone saw organic traffic increase by 360%. Our strong internal linking strategy led blog visitors to local landing pages to order online for delivery or visit a store in person.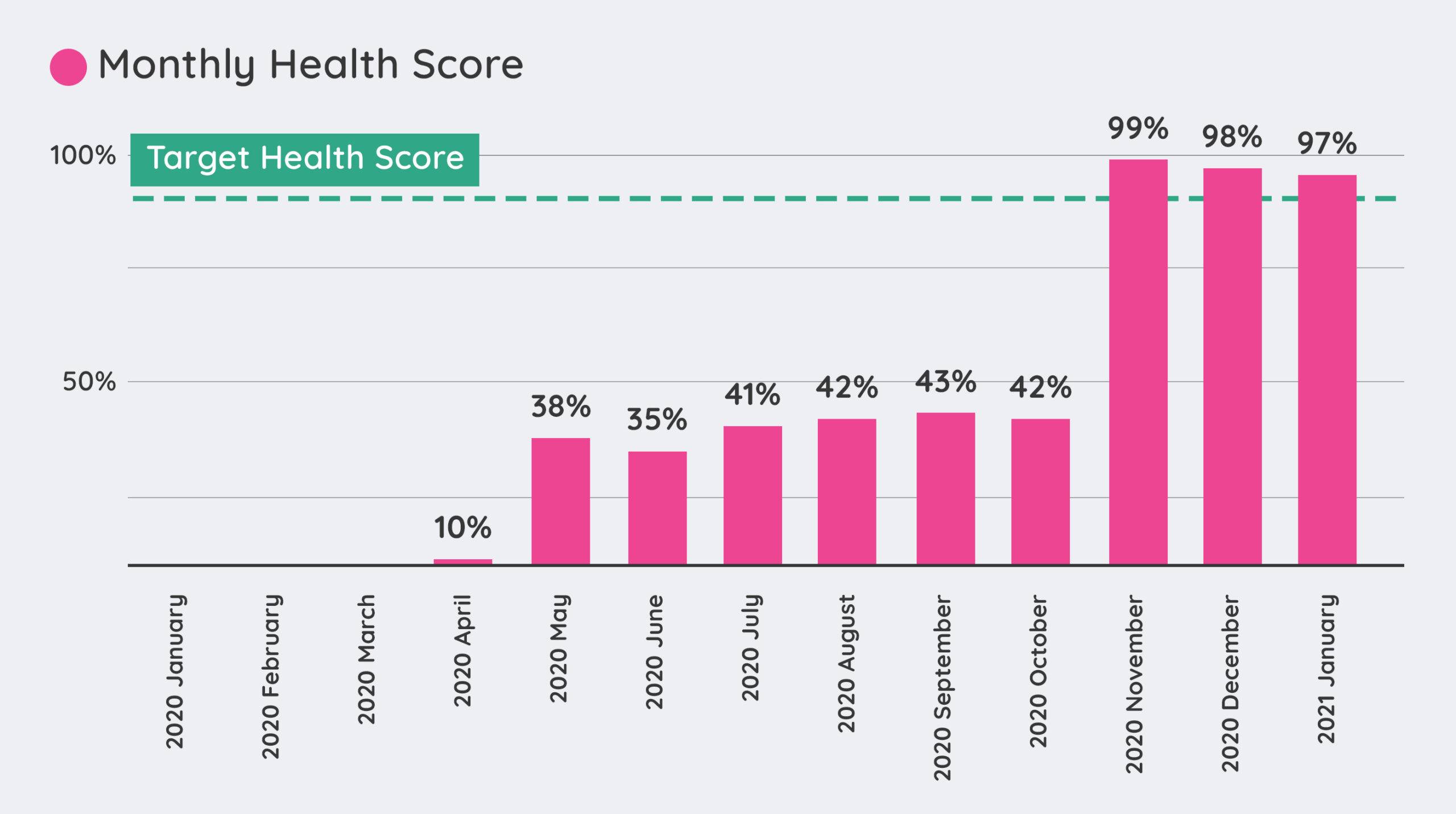 Overall organic website traffic increased by 307%, substantially driving sales and growth month over month. The increased traffic has made it possible for our client to expand their business and serve more local customers throughout Texas.

Let's discuss how SEO can introduce your business to new customers!