Amazon Inspire is a new and exciting feature within the Amazon app that's bound to enhance your shopping experience. Designed to cater to your personal interests, Inspire delivers a tailored feed of shoppable photos and videos with the aim of providing you with some inspiration for your next purchase. As you engage with the content, the feed becomes more customized to your preferences, making it an incredibly convenient way to discover new products and ideas.
Launched as a response to the popularity of platforms like TikTok, Amazon Inspire aims to blend short-form video and photo content with seamless shopping integration. TechCrunch reports that customers can explore products through the content created by Amazon Influencers, brands, and even other Amazon users.
As you immerse yourself in the Amazon Inspire feed, you'll find it to be a personalized, interactive, and efficient way to discover new products and ideas on your mobile device. Currently available to all US customers on the Amazon mobile app for iOS and Android, Amazon Inspire promises to provide an engaging and innovative shopping experience at your fingertips.
Amazon Inspire Features ✅
Short-Form Video 🎥
Amazon Inspire offers a TikTok-like experience with short-form videos to engage you and keep your shopping experience entertaining. These vertical videos showcase various products shared by brands, customers, and Amazon Influencers. The platform supports both videos and photos, resembling popular social media apps like TikTok and Instagram.
Product Reviews ⭐
You can explore product reviews from other customers and experts in the form of brief, informative videos. This engaging format makes it easier for you to make informed decisions while shopping, since you can see real-life insights and demonstrations of the products you're interested in.
Photo Feed 📷
Amazon Inspire includes a photo feed that allows you to discover new products and get inspiration tailored to your interests. The feed is visually appealing and specially curated for you, with shoppable photos and images featuring a wide range of products from different brands. It is reminiscent of an Instagram feed, with a touch of e-commerce functionality.
In-App Shopping 🛍️
One of the major features of Amazon Inspire is its in-app shopping capability. You can easily shop while browsing through the videos and photo feeds as the platform has direct links to the products you see on screen. This convenient integration allows you to add items to your cart and complete purchases without disrupting your browsing experience.
While exploring Amazon Inspire, you might come across unique, interesting products that catch your eye. By offering a combination of short-form videos, product reviews, visually-striking photo feeds, and in-app shopping, Amazon Inspire makes it easy for you to discover and shop for new products on the Amazon Shopping mobile app.
Influencer Program 🙋
Commission Structure 💸
As a participant in the Amazon Influencer Program, you can earn commissions on qualifying purchases. The commission rate varies depending on the product category. By promoting products from your favorite categories, you can optimize your earnings. Be sure to keep track of your sales and commission rates, as they may change periodically.
Brand Registry ✍️
In order to take full advantage of the Amazon Influencer Program, it's important that you enroll in the Brand Registry. This allows you to protect your brand while enhancing your presence on Amazon's Inspire platform. By registering your brand, you gain access to tools and resources that will help you create a noteworthy presence on the platform, enhancing your visibility to shoppers as well as opening up potential partnerships with other brands.
Community Guidelines 📑
When creating content for Amazon Inspire, remember to adhere to Amazon's Community Guidelines. These guidelines are in place to ensure a safe and positive environment for all users. You'll want to avoid posting content that's offensive, misleading, or violates copyright laws. By following these guidelines, you will ensure that your content is compliant and well-received by the Amazon Inspire community.
Branded Posts 💖
As an influencer, you have the opportunity to create Branded Posts. These posts showcase your favorite products or services and can appear on the Inspire platform, increasing your visibility and potentially influencing customer purchasing decisions. When creating Branded Posts, focus on highlighting the benefits of the featured products, tips for using them, and any personal experiences that demonstrate their value. This will help you create engaging content that resonates with your followers and enhance your credibility as an Amazon Influencer.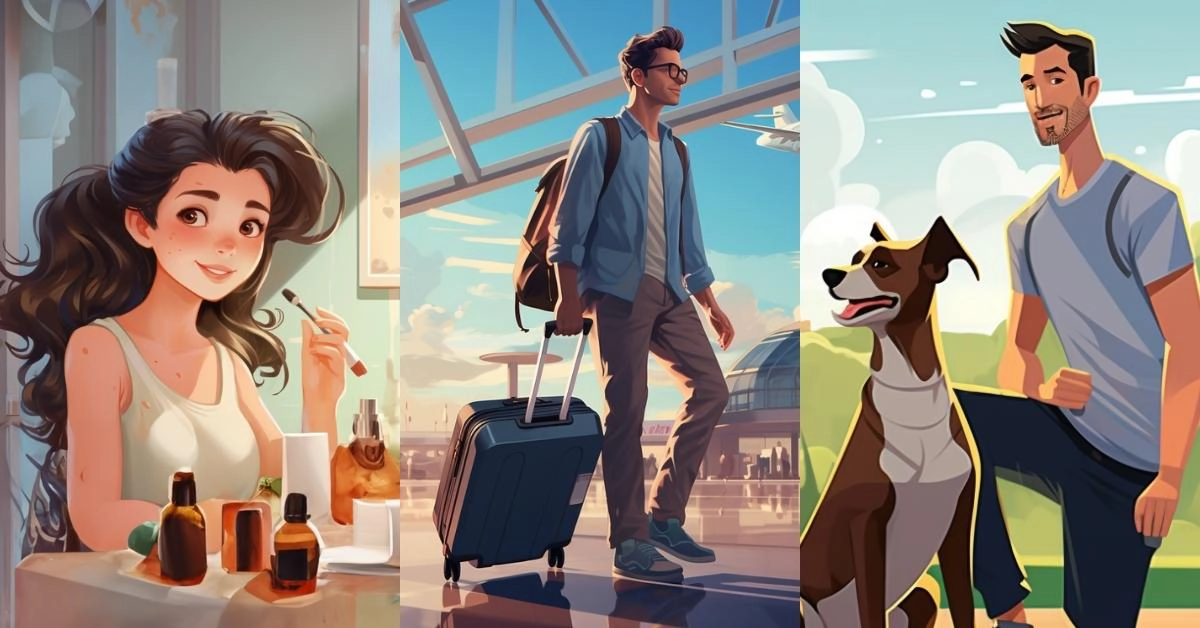 Popular Interests and Categories ✨
Beauty and Skin Care 💄
In the beauty and skin care category on Amazon Inspire, you can find numerous personalized product suggestions. Explore makeup, skincare, and hair care options tailored to your specific preferences. Discover new brands, trending items, and even some tips from experts to help you enhance your daily beauty routine.
Interior Design 🏠
Looking to spruce up your living space? Amazon Inspire's interior design section offers a curated selection of home decor, furniture, and design inspiration tailored to your taste. Browse through stylish and functional pieces for every room in your home, from cozy living rooms to functional kitchens. With Inspire, you're sure to find just the right items to make your home even more beautiful and comfortable.
Travel ✈️
The travel section in Amazon Inspire provides can introduce you to a wide array of items that might make your next trip more enjoyable. Find the perfect luggage, travel essentials, and gadgets to make your journey smoother. Whether you're a frequent flyer or planning your dream vacation, you're sure to find something you need on Amazon Inspire's travel section.
Pets 🐶
For pet owners, the Amazon Inspire pets section offers all the essentials, including food, toys, and grooming supplies. Of course, you can also find new products and ideas to keep your furry, feathered, or scaly friends happy and healthy. With personalized recommendations, you'll discover items specifically curated for your pets based on their species, size, and preferences.
Gaming 🎮
Gaming enthusiasts will appreciate the diverse selection of products available in Amazon Inspire's gaming section. Whether you're looking for the latest consoles, popular games, or some niche classics, Inspire provides personalized recommendations to enhance your experience. Dive into the world of gaming and find inspiration for your next gaming session or the perfect gift for a fellow gamer.
Across all these categories and interests, including makeup, interior design, travel, pets, gaming, skincare, plants, hiking, running, and coffee, Amazon Inspire works to provide you with relevant and helpful product suggestions. With its tailored feed, discovering items that suit your tastes and passions has never been easier.
Mobile and Desktop Experience 📱💻
iOS and Android Apps 🤳
Amazon Inspire is available for both iOS and Android mobile platforms, offering a seamless shopping experience on your smartphone. With the app, you can discover and shop for products through a personalized feed of shoppable photos and videos. The application's interface is user-friendly, allowing you to easily navigate and engage with the content tailored to your interests.
Navigation Bar ⌨️
The navigation bar in Amazon Inspire is designed for easy access to different sections of the app. With just a few taps, you can explore new products, access your customized interests, and make purchases from directly within the application. The navigation bar ensures a smooth and efficient browsing experience.
Desktop Version 🖥️
Currently, Amazon Inspire is exclusively available on mobile devices and not accessible via the desktop. To use Inspire, you need to have the Amazon app installed on your iOS or Android device.
Feel free to explore Amazon Inspire on your mobile device to experience the convenience and excitement of a personalized, TikTok-like shopping feed tailored to your interests. Happy shopping!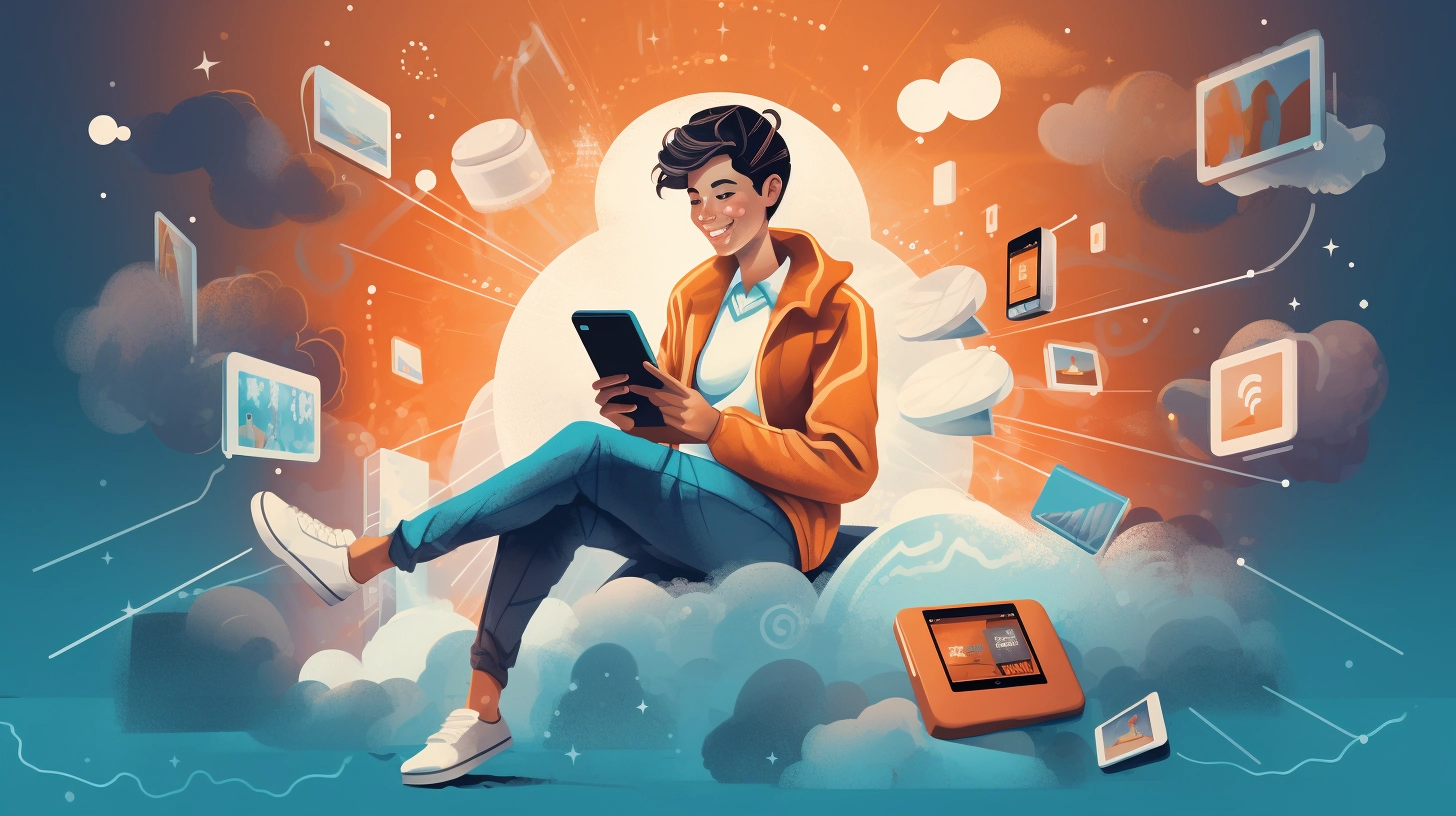 Previous Features and Comparisons 🧐
Amazon Spark 🌟
Amazon Spark was a feature that aimed to combine the feeling of social media with shopping on Amazon. Launched in 2017, it was an Instagram-like feed where users could follow different categories and influencers to discover new products and ideas. You could also interact by liking posts or leaving comments on them. However, Amazon Spark was discontinued in 2019, making way for newer features and improvements.
Interesting Finds 🔎
Another previous Amazon feature, Interesting Finds, resembled Pinterest in its layout and functionality. It was introduced around 2016 and curated various items from the platform into visually appealing, themed collections. Your browsing experience with Interesting Finds was tailored to your preferences and tastes, making it easier to discover and purchase new products.
Now, building on these previous features and taking inspiration from modern social media, Amazon has launched Inspire. This new platform combines aspects of both Amazon Spark and Interesting Finds with the popularity of short video content, creating a TikTok-like shopping experience. While Amazon Spark and Interesting Finds focused more on photos and curated collections, Inspire introduces shoppable videos and photos, adapted from the engaging and successful format of TikTok.
As Amazon continues to innovate and adapt to the ever-evolving world of social media and user preferences, Inspire serves as their latest iteration, amalgamating the visual appeal of former features and the convenience of short video content in a seamless and engaging shopping experience.
Amazon Inspire FAQs 🤔
What is Amazon Inspire?
Amazon Inspire is a personalized in-app shopping feed with shoppable videos and photos tailored to your interests and engagement, making it easier for you to discover new products or get inspiration on what to buy. Think of it as a TikTok-like shopping experience within the Amazon app, allowing you to explore products through short-form content from Amazon Influencers, brands, and other customers (source).
How does Amazon Inspire work?
As you browse through the Inspire feed and interact with the content, the app learns your preferences and engagement patterns to better tailor the feed to your interests over time. This means that each person's Inspire feed becomes increasingly personalized, featuring shoppable videos and photos more relevant to you (source).
Is Amazon Inspire available to everyone?
Inspire is available to all Amazon customers in the United States. Originally launched in beta in late 2022, Inspire has expanded its reach for a wider audience in 2023. You can access Inspire through the Amazon app to start exploring shoppable content (source).
How to use Amazon Inspire?
To get started with Amazon Inspire, follow these steps:
Open the Amazon app on your mobile device.
Look for the Inspire icon or search for "Inspire" within the app.
Start browsing and interacting with shoppable videos and photos.
As you engage with the content, your feed will become more personalized to your interests.
Remember, the more you interact with the Inspire feed, the better it becomes at tailoring the content to your preferences. Happy shopping!