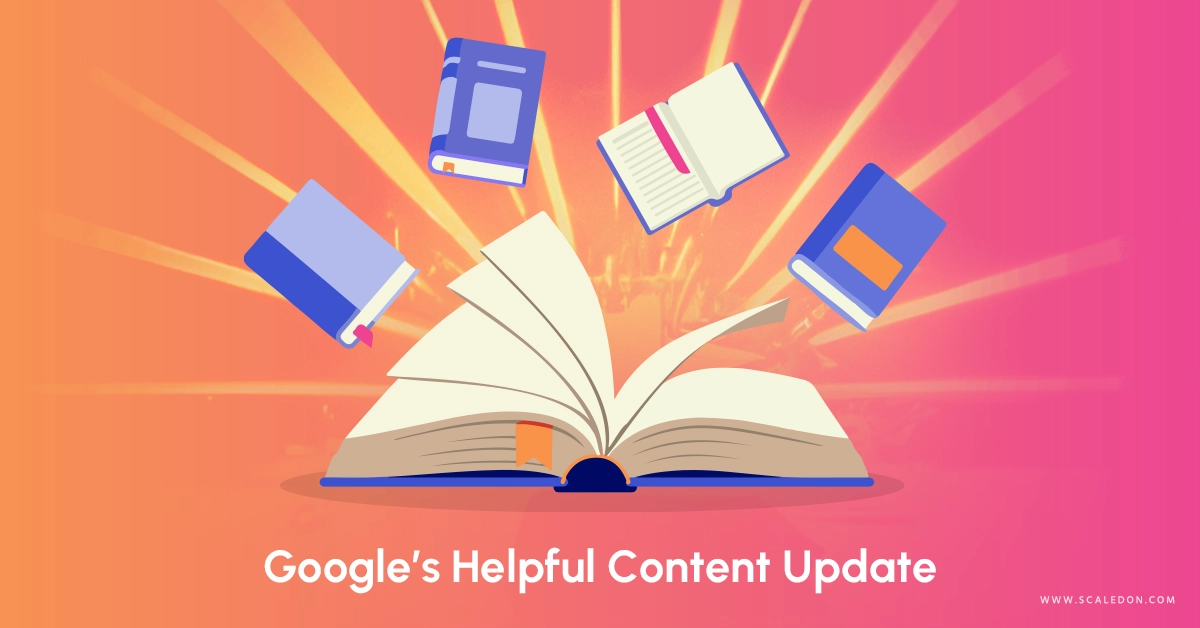 Google announced last week that, as of August 22, a new core update will begin rolling out. The algorithm change has been aptly named the "helpful content update", and Google has said it will be one of the largest in recent years.
The news has sent shock waves across the SEO community as the update promises to shake up search results significantly. Many business owners are now asking themselves what the update will mean for their rankings. Are their websites prepared? Let's dive right in.
By People, For People
The helpful content update will first apply to searches carried out in English but will gradually expand to other languages. As with previous updates (namely, the core changes that Google rolled out in November 2021), the focus will be on "more content by people, for people in Search."
But what exactly does this mean? In recent years, Google has seen its Search Results flood with poor content published just with search engines in mind. While many website owners and agencies have improved the quality of what gets published online, others have gone the opposite direction via programmatic SEO or auto-generated content. These use SEO tools to produce poorly written content that targets high-volume keywords but does little to help the reader or add anything original to the conversation.
This "search-engine first" approach leads to content that Google is trying to devalue with this update. Why? Because Google's mission is to help its users find the most valuable and helpful answers to users questions.
"The 'helpful content update' (will) tackle content that seems to have been primarily created for ranking well in search engines rather than to help or inform people. This ranking update will help make sure that unoriginal, low-quality content doesn't rank highly in Search," wrote Google last week.
What Does This Mean For Your Site?
The results of the update – including its winners and losers – will only be seen in time, when Google finishes rolling out the changes to this new core algorithm. You can expect significant ups and downs in your rankings as the rollout takes place.
Hopefully, you have done your share to prepare by having consistently high-quality content. However, if the update ends up hurting your site, there is always time to rethink your content strategy. You will want to make sure that you exceed Google standards and, in turn, help your readers and potential customers with the answers they need.
According to an article published last week in Google's Search Central blog, these are some of the questions that content creators should be asking themselves:
Was the content primarily produced with search engines in mind (rather than humans)?
Are you putting lots of content out there and hoping that at least some of them rank well?
Are you extensively using AI to produce content on many topics? (Note the use of "extensive": Google does not frown upon using AI-generated content as the basis for an article).
Are you just rewriting what others have said without adding anything new to the conversation?
Do your readers leave your site feeling like they need to visit other websites to get a proper response to their query?
Are you writing with a particular word count in mind because you have read that you will need that to rank? (Google says there is no such thing as an ideal word count).
Are you using clickbaity headlines and writing about topics that actually have no answers? (like, say, the release date of a movie that hasn't been announced yet).}
Are you writing about a topic on which you have no real expertise?

Don't Cast The First Stone
For the past decade, mediocre content has managed to rank (and sometimes rank well!) and that has allowed us to all get a bit too comfortable. Now, Google is telling us that below-standard content won't cut it anymore.
Why? It is not just about Google wanting to provide the best answers to searchers. It is also about Google Search competing with YouTube, Instagram, or TikTok, where searches produce 100% original content created by real people who are experts in their fields.
Google knows that if it wants to continue to be as relevant as it is today, it needs to compete with these emerging platforms.
The Update Will Affect The Site As a Whole
One thing that is quite unique about this update is that it will affect the site as a whole. If the algorithm perceives some of your content as being unhelpful, it will negatively affect the rankings of your entire site.
This is, of course, quite scary. However, site owners and SEOs will have the opportunity to improve their content to have it comply with the "Helpful Content" standards. It could include writing new content or removing content that is unhelpful or not directly related to the website's core niche.
Keep in mind, however, that it may take months to get your pages and posts back to where they were before the update.
Content Creation in the Post-Helpful Update Era
If you need help understanding how you can put all of this information to good use and create content that will help you rank post-update, here are a few tips we can share with you:
Always write with your customers' intent in mind. You know who they are. Is your content going to help answer their query? Are they leaving your website with more information than they had when they landed on it?
Add something new. If you compare your content to the top search results for that query, are you adding anything new to the conversation? It could mean presenting a different angle or even contradicting common beliefs on a topic.
Use media to your favor. Are you using images, videos, and infographics to add to the users' experience on your site and to provide a richer and more interesting approach to the topic?
Build trust and authority. Are you taking the E-A-T (Expertise, Authoritativeness, and Trustworthiness) guidelines into account? In short, this means writing about topics you are an expert in, building authority for yourself and your brand, and presenting readers with trustworthy sources and information.
Be extra careful with sensitive information. If you're writing about a YMYL (Your Money or Your Life) topic, be extremely mindful of the information you present to your readers. YMYL is content that can potentially affect a person's money or life. This would include the gambling, financial, and health industries, among others.
If the Helpful Content Update has a positive impact on your site, congratulations! If it does not, there are many ways to get back on your feet. This is an opportunity to rethink your content strategy, keep your users in mind, and produce content that will serve them well.
ScaledOn Can Help!
ScaledOn is a full-service digital marketing agency that helps businesses grow their traffic, leads, and sales online by providing solutions in SEO, PPC, and Amazon.
We're here to help! Reach out and let's discuss how we can help you improve your SEO as it has a 5x ROI over paid media.