A new year is coming, and for many ecommerce businesses, that means looking ahead to 2023 and all the holidays that are important to your customers. An effective holiday and promotional calendar will drive customer engagement and ultimately more sales.
Download our FREE 2023 eCommerce Calendar
January
🎉 New Year's Day, January 1, 2023
New Year's Day is the perfect opportunity to make a great first impression with customers. Start building your ecommerce calendar by creating an attractive sale or discount to kick off the new year.
👑 Martin Luther King Jr. Day, January 16
January 16 is a federal holiday in the United States to celebrate the life and legacy of Martin Luther King Jr. and how he fought for racial justice. Use this as an opportunity to showcase your commitment to social justice and inclusivity by offering special discounts or featuring products from companies that support this cause.
🎇 Chinese New Year (Year of the Rabbit), January 22
Chinese New Year is a time for families to come together to celebrate and give thanks for the year that has passed. Since 2023 is Year of the Rabbit, consider highlighting your rabbit-themed and red-colored products.
February
⚫ Black History Month
The entire month of February is dedicated to celebrating Black history. Take some time to highlight products and services from black-owned businesses, or create special discounts for customers in celebration of Black History Month.
🦫 Groundhog Day, February 2
Groundhog Day is an annual tradition in the United States where people look to a groundhog to predict the weather. Use this day as an opportunity to get creative with your marketing and create unique campaigns that focus on the spirit of Groundhog Day.
🎗️ World Cancer Day, February 4
World Cancer Day aims to raise awareness about cancer and to encourage people to take action to prevent, detect, and treat the disease. This is a chance for your business to raise funds for cancer prevention (for example, with every purchase your business donates a portion to cancer research).
🏈 Super Bowl LVII, February 12
Not an NFL-focused business? You don't have to offer a Super Bowl sale to get in on the action. Offer themed discounts, create special packages for customers who will be watching the Super Bowl with friends, or run a promotion that encourages people to support their favorite team.
👭 Galentine's Day, February 13
Galentine's Day is the perfect opportunity to celebrate female friendship and show appreciation for your customers. Invest some time to find some of the best Galentine's Day party ideas, and from there, you can treat your audiences and customers to a good Galentine's Day sale.
💘 Valentine's Day, February 14
Love is in the air, and you don't want to miss out on Valentine's Day sales. Complimentary t-shirts, wines, chocolates, and special discounts that will be enjoyed by couples are all great options. Post a promo on your social media where your followers tag you in a photo of them with their partner or family in exchange for the chance of winning a prize.
🐶 Love Your Pet Day, February 20
Love Your Pet Day is a day for celebrating your furry friends! Encourage your customers to share photos of their pets on social media and offer a special discount for those who do.
🤵 Presidents' Day, February 20
Make every American proud on this day by creating a special event page on your website. Use this page to educate customers about the history of past presidents, feature products from businesses founded by presidents, or create a special discount for customers during the event.
☩ Ash Wednesday, 22 February
Ash Wednesday is the first day of the Christian season of Lent, which is a time of fasting and repentance leading up to the celebration of Easter. You can share a Bible verse on social media that is related to Ash Wednesday, or promote any Ash Wednesday events that your business is participating in.
March
👩 International Women's Day, March 8
This is the day when the world celebrates women's equality and contribution to society. Run a campaign to support your local community and celebrate the achievements of women by featuring products from women-owned businesses or creating a special discount for customers in celebration of this day.
🏆 Oscar Night, March 12
The Oscars, officially known as the Academy Awards, are a set of awards given to recognize excellence in the film industry. Run a social media contest where users can enter to win movie-themed prizes, such as movie tickets, by sharing their favorite Oscar-nominated film on Twitter or Instagram with a designated hashtag.
☘️ St. Patrick's Day, March 17
If your businesses focus on the U.K., Canada, or the United States, St. Patrick's Day is a great way to tap in and introduce your services/products as well as offer discounts. Offer products that people of Irish descent would love or run a special discount for customers who purchase green items.
🌸 First Day of Spring, March 20
The first day of spring is a great opportunity to run a special campaign and offer seasonal discounts and products. Focus on items people may need for their spring activities, such as gardening tools, outdoor furniture, and camping gear.
☪️ Start of Ramadan, 22nd March
Ramadan is observed by Muslims worldwide as a month of fasting, prayer, and reflection. Businesses experience a spike in demand for clothes, prayer equipment, and home decorations during Ramadan, so consider doing a promotion on these items.
April
🙆‍♂️ April Fools' Day, April 1
Who doesn't love a good April Fools prank? Create a fun and safe environment by running a campaign dedicated to the spirit of April Fools' Day. Share a short video of your team doing a hilarious prank, or post a funny meme on your social media. This is a great way to attract new customers and show off the fun side of your business.
🐰 Easter (Holy Week), April 7 to 10
Arguably the most celebrated Christian holiday, Easter is a great opportunity to run campaigns that focus on gifting and family. Create special packages with eggs, bunnies, and chocolates, or offer discounts on items that can be used for family gatherings such as t-shirts with bible quotes or mugs with images of Jesus.
Good Friday, 7th April
Easter Sunday, 9th April
Easter Monday, 10th April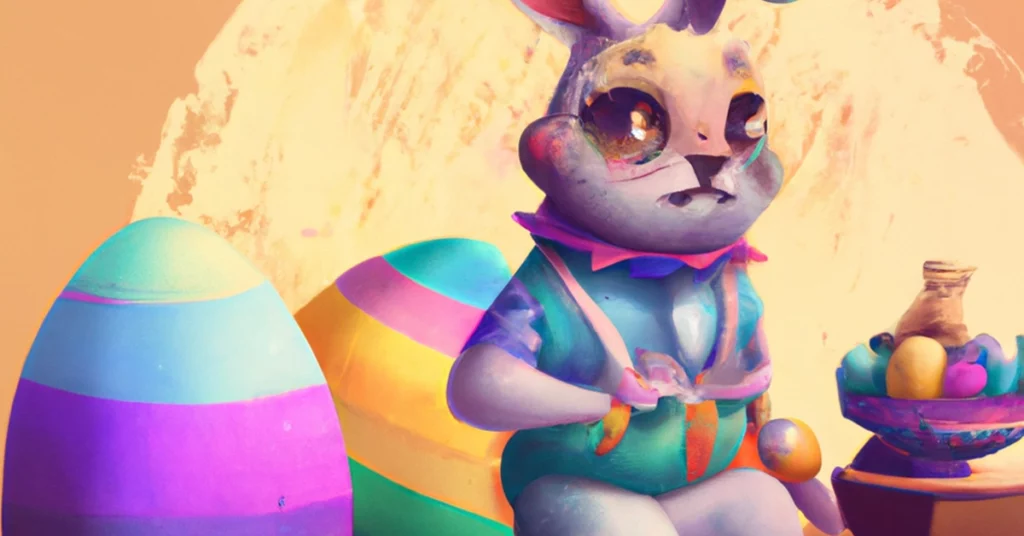 🐕 National Pet Day, April 11
Americans treat their pets like family and you don't want to miss out on the opportunity to celebrate National Pet Day. You can market animal-themed items or have your ecommerce store or website designed to look like a pet-friendly environment. You can also partner with your local animal shelter or rescue organization by having a percentage of your sales during the day go towards them.
🎡 Coachella Festival, April 14 to 23
Coachella is a popular music festival that takes place in California every year. This event is ideal for businesses to explore the different fashion trends of today and run campaigns offering discounts on items like hats, sunglasses, or jewelry.
🌳 Earth Day, April 22
Many businesses join the Earth Day movement by creating campaigns that focus on sustainability and environmental protection. Take this opportunity to introduce eco-friendly items and offer discounts for customers who shop green.
☪️ End of Ramadan, April 22
The end of Ramadan is celebrated with a festival known as Eid al-Fitr. This is a joyous occasion that is celebrated with feasts, gift-giving, and special prayers. You can create a page on your website with a list of gift ideas for loved ones to mark the end of Ramadan.
May
💚 Mental Health Awareness Month
A sensitive yet important topic, Mental Health Day is an opportunity to start conversations and raise awareness. You can include posts addressing mental health on your social media content calendar, share stories that represent various attitudes towards mental health awareness, or collaborate with relevant organizations to promote mental health campaigns.
🌵 Cinco de Mayo, May 5
Cinco de Mayo commemorates the Mexican army's victory over the French at the Battle of Puebla. You can incorporate the number five into your product offerings, whether its by offering 5% off or by creating product bundles in groups of 5.
🍹 World Cocktail Day, May 13
World Cocktail Day is an international celebration of cocktails. Many bars and restaurants offer promotions on this day, making it a great time for your customers to try new drinks.
🤱 Mother's Day, May 14
Mother's Day is a great opportunity to showcase your products and offer fun gifts for moms. Think about creating special discounts for customers who purchase items dedicated to mothers, like mugs with custom designs or jewelry pieces with engravings.
🍷 National Wine Day, May 25
National Wine Day is a day to celebrate and appreciate the world of wine. Bars and restaurants usually offer promotions on their wine selection to encourage customers to try new kinds of wine.
🇺🇸 Memorial Day, May 29
Memorial Day is a federal holiday in the United States to remember those who have died while serving in the U.S. Armed Forces. Consider creating special memorial-themed items and running campaigns that honor military men and women with discounts, custom printing designs, or free shipping options.
June
🏳️‍🌈 Pride Month
Inclusivity is what Pride Month is all about, and businesses can join the movement by creating campaigns that focus on LGBTQ+ rights. You can create rainbow-themed apparel items or offer discounts to customers who shop with Pride.
🌱 World Environment Day, June 5
More and more people are engaging in eco-friendly practices, and businesses should join the cause by launching campaigns that are dedicated to environmental protection. You can launch a campaign that focuses on reducing plastic waste, energy consumption, or carbon emissions.
💛 Best Friends Day, June 8
Who doesn't know a few people who are always there for each other? Celebrate them with Best Friends Day and launch campaigns that focus on the importance of friendship. You can offer discounts to BFFs who shop together or run contests on your social media where customers share stories about their best friends.
👶 International Children's Day, June 11
Children's day is an important event that celebrates the achievements, rights, and well-being of children around the world. You can launch campaigns that focus on child welfare and education or offer discounts to customers who shop for their kids.
🇺🇸 American Flag Day, June 14
Show your customers how proud you are of your country and offer special discounts for items with American Flag designs. You can offer discounts for red, white, and blue items or create campaigns that focus on patriotism and gratitude to the U.S. Armed Forces.
👨 Father's Day, June 18
Take this opportunity for your ecommerce calendar ideas to create discounts for items dedicated to fathers or even grandfathers. Consider doing a special sale on dad jokes t-shirts or other apparel items with funny messages tailor-made for dads.
✊🏼 Juneteenth, June 19
Juneteenth commemorates the end of slavery in the United States. Your business can highlight the Black-led nonprofit organizations that you support, and encourage your audience to share their support as well.
🏖️ First Day of Summer, June 21
This marks the first day of summer and the start of a new season. Celebrate with campaigns that focus on outdoor activities, trips, beach days, or pool parties. You can even create special discounts for vacation-specific items like swimsuits and beach hats.
July
🇺🇸 Independence Day, July 4
The Fourth of July is a great opportunity to show your customers how proud you are to be an American. You can create special discounts for items that have American flag designs, host giveaways on social media with patriotic gifts, or launch campaigns that focus on freedom and democracy.
🍫 World Chocolate Day, July 7
World Chocolate Day is the annual celebration of chocolate around the globe. If you're a chocolate seller, this is the perfect time to gift your customers with deep discounts on your chocolates.
😎 World Emoji Day, July 17
Do you text with a lot of emojis? Well, World Emoji Day is the time to celebrate that! Post on social media and get your customers to comment their most recently used emoji for a chance to win a prize.
🌙 Islamic New Year, July 18
For Muslims, the start of a new year is about spiritual reflection. Create a post greeting your customers a happy Islamic New Year.
💁 Get to Know Your Customers Day, July 20
A must for your holiday marketing calendar, Get to Know Your Customers Day should be used as an opportunity to engage with your customers and show them how much you appreciate them. You can reach your customers through surveys, contests, or newsletters.
August
📚 Back To School Season (First Day Of School)
Start the school year on a high note for your customers and launch campaigns that focus on back-to-school supplies. You can offer discounts for items like notebooks, pencils, and backpacks.
🫴 National Nonprofit Day, August 17
For B2B businesses, National Nonprofit Day is a great opportunity to highlight the businesses that are making a difference in their communities. Consider running campaigns that focus on donating to nonprofits or offering discounts for businesses that support these organizations.
September
🛠 Labor Day, September 4
Celebrate the hard work of your customers and launch campaigns in support of the labor movement. You can create discounts for items that promote good working conditions, offer free shipping on purchases over a certain amount, or help out those who are starting their first job.
👴👵 National Grandparents Day, September 10
Celebrate the valuable contribution of grandparents everywhere with discounts, special offers, and giveaways. Showcase stories from real grandparents or feature testimonials from customers about how much they appreciate their grandparents.
🎮 National Video Games Day, September 12
Make it easy for your customers to enjoy their favorite pastimes with special deals on gaming products. You can also offer discounts and promotions for gamers, or host giveaways of the latest video games and consoles.
🍻 Oktoberfest, September 16 to October 3
The world's largest beer festival is the perfect opportunity to promote your products and services related to beer. Create special Oktoberfest packages, discounts on brewing equipment, or freebies for customers who purchase a certain amount of beer. You can also offer trivia games related to German culture, host virtual events with brewmasters, and much more!
🍂 First Day of Fall, September 23
Summer's over and it's time to embrace the cooler temperatures with special offers on seasonal items. Create promotions for cold-weather clothing, outdoor gear, and related products that can help your customers enjoy the fall season.
🌍 World Tourism Day, September 27
Highlight the importance of travel and tourism to your customers with discounts, freebies, and giveaways related to getaways. You can also create campaigns that focus on different destinations around the world and offer advice on top attractions in each city.
October
🎗️ Breast Cancer Awareness Month
This is an annual campaign that raises awareness about the impact of breast cancer towards people all over the world. Create a product page will all pink colored products and donate a portion of sales to breast cancer nonprofit organizations.
👩‍🏫 World Teachers' Day, October 5
Show appreciation by having a social media page or ecommerce website dedicated to celebrating teachers and educators. You can offer discounts for all teachers, create special bundles for educators, or host giveaways to show your appreciation.
🎃 Halloween, October 31
Arguably one of the most anticipated holidays of the year, Halloween is a great opportunity to create fun and spooky campaigns for your customers. Offer discounts on costumes, decorations, candy, and more to make sure they're ready for the festivities. You can also collaborate with other businesses in your area to host virtual events or trick-or-treating activities.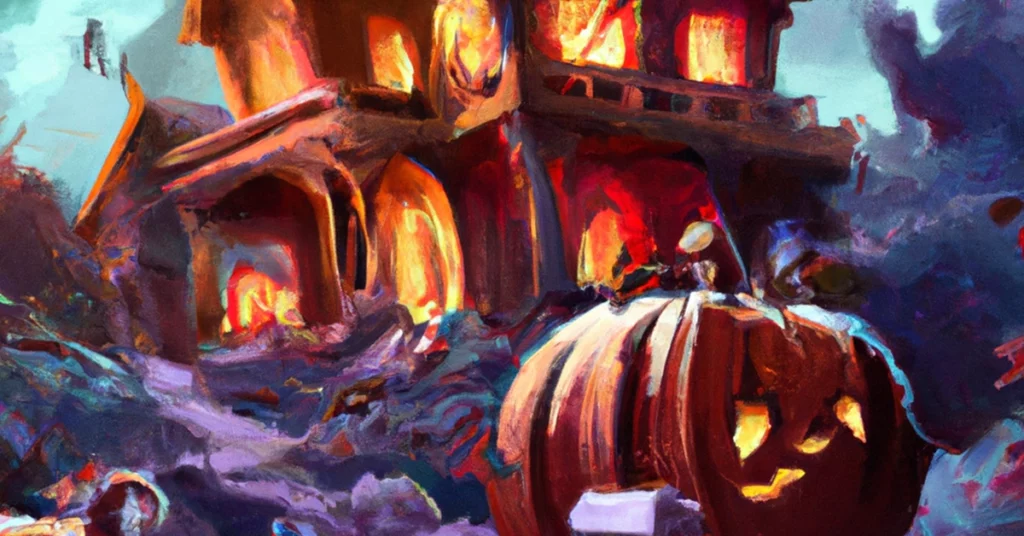 November
🎖️ Veterans Day, November 11
Show your appreciation to the men and women who served in the military by offering discounts or freebies to those with valid military IDs. You can also host virtual events that honor veterans, feature stories from customers about their experiences, and more.
🦃 Thanksgiving, November 23
Offer your customers special deals on food, decorations, and holiday-related items to make their Thanksgiving celebration even more memorable. You can also create bundles for the perfect Thanksgiving dinner or host virtual events with chefs who specialize in Thanksgiving dishes.
🏴 Black Friday, November 24
Every shopper's favorite day is Black Friday! Get your business ready with discounts and special offers, giveaways, and exclusive deals. Don't forget to use emojis in all your content to reach more customers and increase engagement. Be creative by using the best Black Friday emojis and holiday-themed emojis.
💼 Small Business Saturday, November 25
Help small businesses in your area by promoting their products and services on your social media pages or website. You can partner with local entrepreneurs to create special deals and discounts, or host giveaways for customers who show their support.
💻 Cyber Monday, November 27
Cyber Monday is the perfect opportunity to offer discounts and promotions for online shoppers. Create campaigns that focus on cyber security awareness, feature educational content about using strong passwords and other security tips, or showcase products that help keep customers safe while shopping online.
December
🌿 Green Monday, December 10
Urgency is what motivates customers to make a purchase, so use Green Monday to create limited-time promotions and discounts. Help your customers save money during the holidays by offering free shipping, buy-one-get-one offers, or special bundles for gift-giving.
🚚 National Free Shipping Day, December 14
Free shipping always entices customers to make a purchase, so take advantage of this holiday by offering free shipping on all orders. You can also feature articles or videos that explain the benefits of free shipping and how it can save customers money during the holidays.
🛍️ Super Saturday (Panic Saturday), December 23
The last holiday shopping day of the year. Use this opportunity to drive more sales with free shipping, discounts, and exclusive deals for customers who are doing their last-minute holiday shopping. You can also create social media campaigns that feature tips on how to make the most out of Super Saturday.
🎅 Christmas Eve and Day, December 24 to 25
Religious items, cultural decorations, and other holiday-related items are perfect to promote during this time of year. You can partner with local vendors to create special bundles for customers' Christmas celebrations or host live streams that feature holiday recipes and crafts.
🎊 New Year's Eve, December 31
Now, on the last day of the year. Celebrate with your customers by offering discounts or special offers on items associated with New Year's festivities, such as decorations, party supplies, and more. You can also host a virtual event to help customers start off the new year with a bang!
Jump Into 2023 With ScaledOn
With the structure of your e-commerce calendar marketing, you can plan ahead and make sure you are capitalizing on the holidays of 2023. You will be able to create campaigns that effectively reach your target audience, drive sales and promote customer loyalty.
If you need help executing your digital marketing strategy, contact ScaledOn today! We write ad copy, manage campaigns, and execute strategies. Let us help you make 2023 a success!