Like other ubiquitous terminologies like sitemaps and meta tags, schema markup is a concept that many beginner marketers don't fully grasp.
By learning more about schema markups, you'll get ahead of the curve by incorporating the best tags to classify your site's elements. As a result, search engine bots will better recognize your content and present it in a way that's easy for users to digest and understand.
If you've ever asked, "why is schema markup important?" or "how do you add schema markup?" you won't want to skip this post. Learn all about schema markup and how it can affect your site's rankings in this article.
Reach out to optimize your Schema Markups
What Is Schema Markup?
Schema markup is additional information on your site to help search engine bots and algorithms determine what each of your pages is about. It categorizes text or other site elements (like video or images) to fit tag classifications included in schema markup databases like Schema.org.
With your site's elements categorized according to tag classifications, search engines can distinguish content and present it to users in relevant ways. Most importantly, search engines can create easy-to-read snippets from the schema markup data, giving searchers a quick peek at what you've got to offer and what you're all about.
Main Types of Schema Markups
The type of schema markup you use will determine how search engine bots will categorize your content. This is why the top results of a product search look different from the top three results of a business search.
There are many types of schema markups, including the following.
Product Structured Data💻
Product schema markups enable product offerings to appear as target-rich snippets. They feature all of the product's information in an appealing way.

For this reason, these schema markups are a must-have for e-commerce sites. You will want to add Product schema markup to each product page.

Person Schema Markup🧑
People schema markups contain personal details, including a person's name, date of birth, accomplishments, and job title.

These markups are best for sites that highlight famous people like celebrities, historical figures, athletes, or entrepreneurs.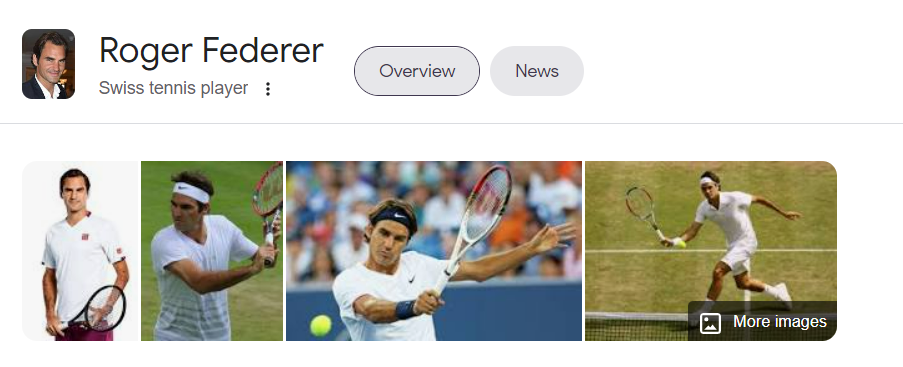 Event schema markups display event-related details like the event's name, the organizers, the date, and the venue. Add Events schema when announcing an upcoming event.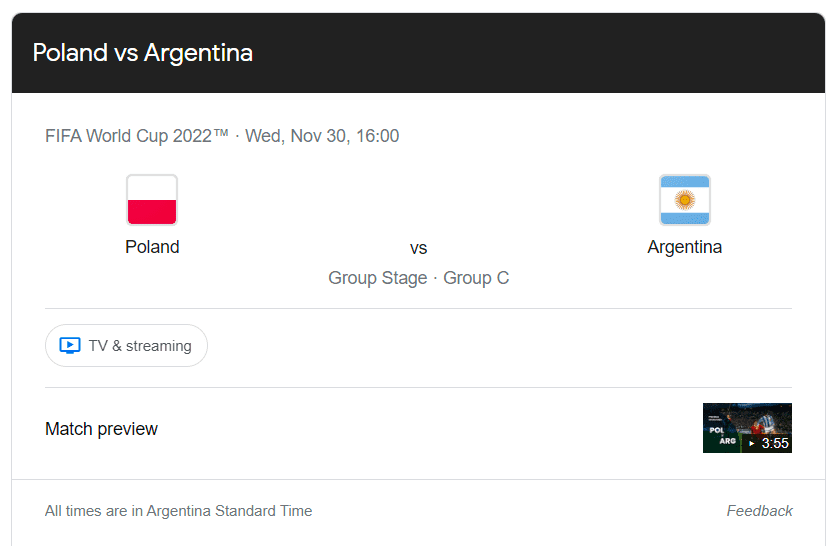 Review Snippets💬
Review schema markups show how much (or little) past customers enjoyed a service or product. The markups can include various types of information like actual text reviews (think Google reviews), stars, and the person who left the review.

Business/Organizations🏢
Business schema markups include all of a business' details, from its name to the address and contact details. They help search engines to present the company in their search result snippets in a complete and structured way.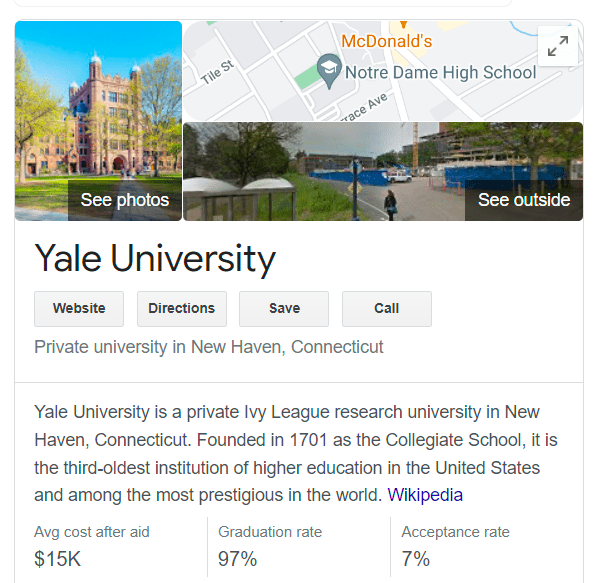 Video Schema Markups🎥
Video markups consist of data that direct users to videos on your posts or video pages. They also offer comprehensive information about the video, like the video's key moments. Only use on pages where the video is the most important element on the page.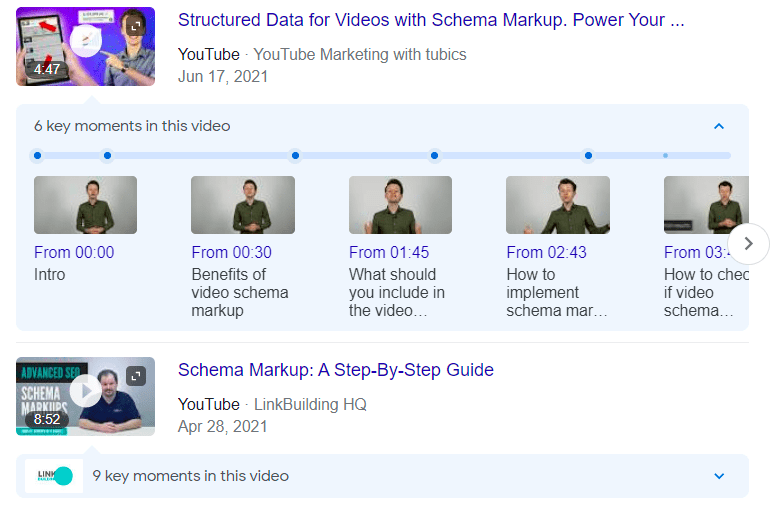 FAQs❔
Adding FAQ schema to a page is a great way to get the questions featured in search results. Anything that helps you take up more space in the SERPs is a great way to grab users' attention and increase clicks.

How Does Schema Markup Help SEO?
You might wonder how helping search engine bots distinguish your products from your events helps your ranking. There are many reasons to create schema markup snippets for the pages you're looking to rank up in search results.
By adding schema markup to your site, you communicate the intent behind your content to search engines.

These structured data snippets also offer complete information about your page in a standardized template. Depending on the tags you incorporate, you're telling Google which parts of your site are informative and which ones ought to sell.

This helps your SEO in 3 ways:
An easy peek of your site with target-rich snippets: Target-rich snippets display your site's content in a way that tells users: "I'm what you're looking for!" The snippets give users a quick preview of your site, allowing them to decide whether to click or not. They are more likely to attract users' attention than a simple link in search results, leading to higher click-through rates.

Click-through rates that'll elevate your site's rankings: There's nothing in the Google rulebook about schema markup being a requirement. However, high click-through rates (CTRs) will improve your site's position — and CTRs increase with scannable information provided by snippets!

Better rankings: Your site will get Google, Yahoo, and Bing's attention as it chalks up higher CTRs and more clicks. It'll just be a matter of time before your site climbs up the SERPs.
Are you looking to improve your Schema Markups?

Check out our SEO services and let's talk.
Schema Markup Generators
If you're not a coder, you will need a schema markup generator. Schema markup generators incorporate markups for your site by creating code to match the schema tags you want.

Some are harder to use than others, but here are a few options to get you started.
Google Structured Data Markup Helper
The beginner's solution to schema markups, Google Structured Data Markup Helper allows users to select schema markup tags based on what their site contains.
All you need to do is choose the tag you want (e.g., article, product, business, video, etc.), and the platform creates the code for you. From here, just copy and paste the code into your page's backend.
Hall Analysis JSON-LD Schema Generator
Here's another entry-level schema markup generator. Hall Analysis JSON-LD Schema Generator works the same way as Google's Structured Data Markup Helper. Unfortunately, the tool only supports a limited number of schema markup tags.
This easy-to-use online schema markup generator is an excellent choice for beginner digital marketers. Jamesdflynn.com grants devs and markets free access, but like Hall Analysis Schema Generator, only six schema markup types are available.
Schema Markup Testers
Schema markup validators or testers are tools or functions of schema markup tools that check whether or not your structured data snippet works well. There are many ways to test your schema markups, but here are our two top recommendations:

Google's Rich Results Tester
Google's Rich Results Tester allows you to see if your schema markup code works. Simply copy the URL of the page you want to test, and the Rich Results Test will do the rest.
Schema.org's Schema Markup Validator
The official Schema Markup Validator tool allows users to check the schema markup itself and the web page on which it's pasted. Users can add the web page's URL or the markup code from the schema markup generator used.
Propel Your Site Up The SERPs
In a nutshell, schema markups enable search engines to identify your content and, by extension, your site. By classifying your site based on its schema tags, search engines can display your site to users in a relevant and easy-to-read way.
With schema markups, your site can gather more clicks and higher CTRs. These will go a long way in propelling your site up the SERPs!
Need help implementing schema markup on your site? Our SEO experts can help.