Digital marketing is an ever-changing industry. If you don't keep up with the trends, you might find yourself lagging behind the competition.
One of the tools creating a buzz among experts lately is Google Analytics 4 (GA4) — a service that can potentially enhance your advertising and marketing campaigns. The search engine giant launched the GA original version in 2005, so you have to wonder what sets the latest one apart.
This article will discuss everything you need to know about the new analytics property. Read on to discover how to use it to your advantage.
What Is Google Analytics 4? 📈
Until recently, Google used Universal Analytics (UA) to track and report website traffic to users. However, the designers built it for a different time, when people used their desktop computers for all their transactions, and security threats were not such a big deal.
Today, consumers and privacy policies don't work the same way anymore. Individuals use various devices for online activities and block all sorts of data-tracking pixels to protect their identity. For this reason, UA can no longer keep up with the needs of modern businesses.
In March 2020, Google announced the termination of UA by July 1, 2023. The goal of the new version is to provide brands with more valuable data about the entire customer journey lifecycle. For instance, they can gather more information about a prospect's engagement, purchases, and retention.
GA 4 Is An Entirely New Product 🆕
Contrary to popular belief, Google Analytics 4 does not only offer a UA redesign. Instead, it is an entirely new product that companies should integrate with their existing profile. The platform requires additional setup and configuration because it is a separate entity from the previous one.
The powerful cookieless technology behind GA4 enables modern organizations to enhance their digital marketing efforts while complying with the latest consent management regulations. If you have not started using the service yet, now would be an ideal time.
Google Analytics 4 Features ⚙️
Have you grasped the full potential of Google Analytics 4? Below are some of its standout features.
1. Privacy Settings 🔒
Unlike its predecessor, GA4 offers the following:
Consent mode: This component allows users to manage their data, where they can choose which cookies to enable.
Deeper anonymization by default: GA4 uses IP addresses to determine geographic locations. However, when a user activates Anonymize IP, the platform cannot connect it with a specific user.
Stricter data retention policies: With UA, users can choose between 14-month and do not automatically expire retention options. However, its updated version can retain their data for only two months.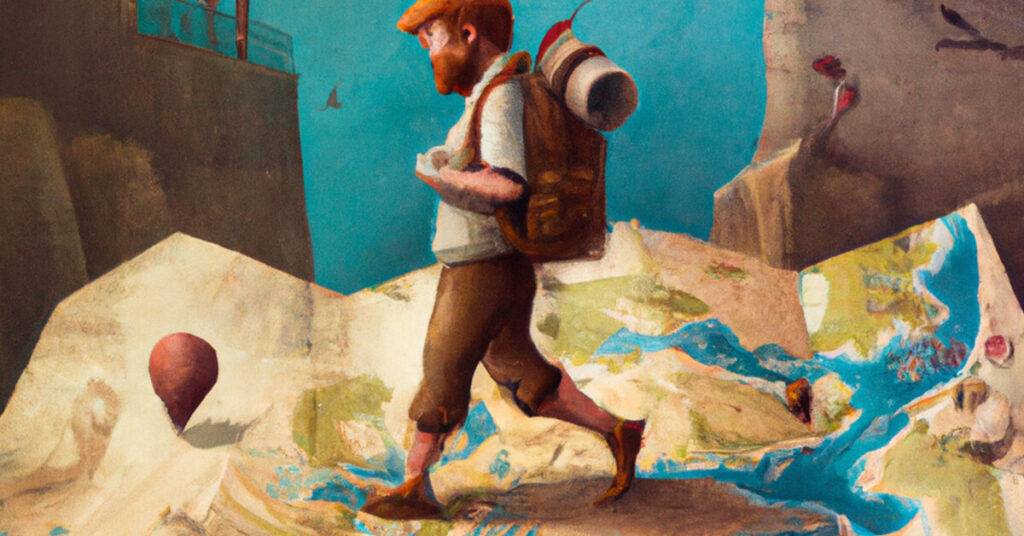 2. Customer Journey 🚶
GA4 is an exceptional marketing and advertising tool because it helps brands track search origins, website interactions, and exit points. Such information is crucial in creating high-conversion campaigns.
3. App Tracking 📌
With GA4, companies can track their app transactions. For instance, reports for e-commerce and in-app purchases are available under the Monetization tab in the platform.
4. Events 🚩
GA4 recommends adding events to websites and apps to understand customers and prospects better. The list includes ad impressions, logins, and searches. A feature like this one can be the game-changer businesses need for their personalization efforts.
5. Machine Learning and Insights 🧠
Machine learning is a field devoted to understanding patterns to achieve more accurate predictions about future tasks. GA4 implements this tool to help marketers learn more about their target customers.
6. Custom Features 👩🏾‍💻
Google understands that there are no one-size-fits-all solutions for businesses of all industries and sizes. For this reason, the technology industry leader allows users to customize the features they need for their platform. You will see the Collections tab on the left navigation bar of your GA4 property, where you can find categories like Lifecycle Collection and User Collection. Under each one, you will find specific topics to modify, including acquisition, engagement, monetization, and retention.
Activate Your Google Analytics 4 Now ⚡
Google Analytics 4 is a free service that can help you understand your clients and potential customers better through enhanced tracking and measurement components.
Remember, GA4 offers features that can enhance your privacy settings, customer journey, and app tracking. Activating your platform is an ideal way to address the needs of the modern world.
ScaledOn Can Help 🙋
After Google terminates UA, you only have six months to access historical data. It's best to act now before you lose valuable information about your brand.
If you feel like GA4 is too complicated, you can work with marketing experts to guide you throughout the migration process to GA4.
At ScaledOn, we can help you make it happen. We understand what it takes to equip teams with their digital marketing needs.