Ever since it was established in 1998, Google search has been constantly evolving. The company is always working on new ways to make its search engine more accurate and user-friendly, particularly through artificial intelligence (AI) and machine learning. It's no wonder that Google was able to position itself as the go-to search engine for 4.3 billion web users. As such, marketers and advertisers are always on the lookout for the latest Google search update so they can tailor their strategies accordingly and ensure that their campaigns remain visible to consumers.
What You Need To Know
At Google's third annual Search On event in September 2022, the company announced several new features coming to its search engine to improve search experiences and make them more natural and intuitive. Here are the highlights:
1. Multisearch🧐
Google introduced multisearch, which follows the way humans explore information by using different inputs. It's a new way of searching that involves text and images. It's now available in English globally and will be rolled out to over 70 languages soon.
Google Maps has also expanded to accommodate more 3D and immersive capabilities. This way, users can get a more comprehensive idea of the place before they even arrive in-person. Plus, the developers have also made translating pictures using Google Lens more seamless.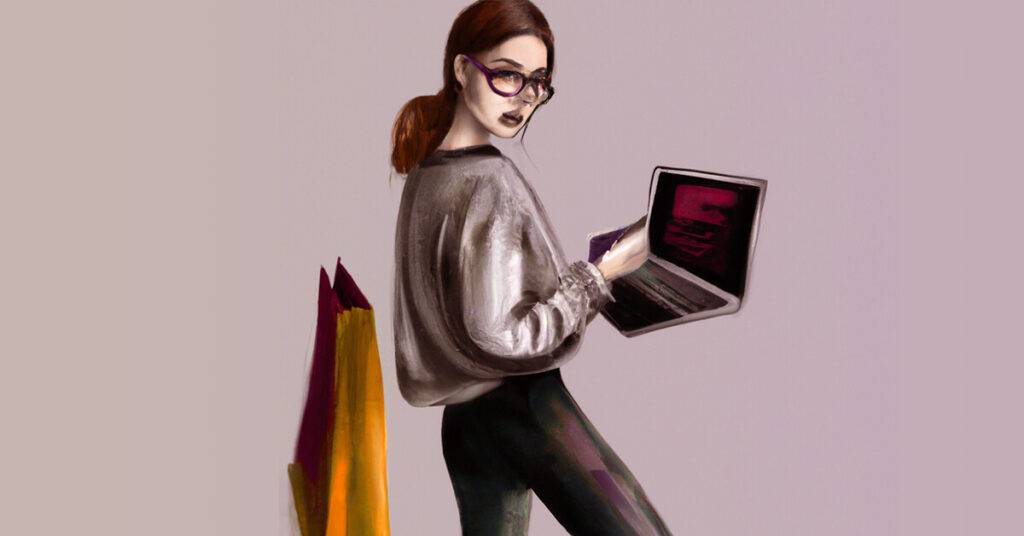 2. Shopping🛍️
With this more visual Search feature, Google has also enhanced users' shopping experiences. By just adding the search term "shop" before any item or service that the user is looking for, the search engine can pull up products that might be useful for consumers from various retailers and brands. Think of it as online window shopping.
Merchants can also tap into 3D shopping as the developers are coming up with ways to render 3D assets easier through 3D mapping and machine learning. Once it rolls out, it automates the 360-degree scanning of objects by using just a few photos rather than requiring hundreds.
On top of that, Google is aiming to use Shopping ads to improve brands' visibility with product images, lifestyle shots, and relevant information.
3. Business Messages💬
Aside from boosting Shopping ads, Google also continues its emphasis on providing a great online experience to users by helping them connect with brands better through Business Messages. With this feature, consumers can message companies right through Search ads. This way, they can get timely information and engagement.
This new feature comes with a 30-day reengagement window that allows brands to nurture their relationships with these leads.
4. Broad Match✔️
Developers have announced that they're continuing to fine-tune Broad Match. As such, the Google algorithm has become better at understanding user intent and keyword matches. The goal is for users to get more accurate solutions to their queries even when they can't find the right words to use.
What It Means for Advertisers
The focus on improving the search experience through multisearch and better search results is a boon to advertisers. It can improve their brands' visibility as they maximize their investment in search engine marketing. And, it's not just about being at the top of the SERP; it's also about delivering the most relevant and useful results to searchers.
It will require a deeper understanding of customer personas, though, since marketers will need to be more strategic in how they target consumers given the combination of text and images for each query.
Advertisers should also take advantage of the Shopping ads feature and stay ahead of competitors by being one of the first in their industry to provide 3D images of their products. These images can entice potential buyers and increase the chances of sales because consumers can see what they're buying in a more realistic way.
Takeaway
The takeaway for advertisers is that Google is continuing to evolve, and they need to as well. They should always be looking for new ways to improve their campaigns and deliver the best results possible for their clients.
It's good to see that Google is constantly making changes to improve the user experience. Plus, they've made it easier for advertisers to reach their target audiences by explaining each update and how brands can use them to promote their products and services.
Overall, it's good to remember that Google search has always been more about the user and less about the advertiser. That's not a bad thing, but it does mean that advertisers need to be smarter about how they use Google to reach their target consumers.