About the client
This case study is based on a consumer product that went from a test on Walmart.com to being in all US stores. Showing positive results on Walmart.com, this study serves as a guidepost for digital campaigns for clients wishing to get into Walmart retail stores.
Objective
To ensure the success of our clients through expanding their product offerings at Walmart
Insights
Our client was selling a food CPG (consumer packaged goods) directly to consumers. When expanding to Walmart.com, the client wanted to support their efforts with digital campaigns to boost online sales and prove consumer demand was high.
Strategy
We managed media for this client by expanding existing outlets and introducing new retail outlets. Strategic focus on segmented digital advertising that targets core Walmart e-commerce shoppers looking for specific products.
Results
This strategy gained our client access to sell products through a much larger outlet than they had before. Gains included a 62% increase in Walmart.com eCommerce sales— a dramatic impact on the success of this product.
Since the digital test ended, Walmart has committed to taking 1,400,000 unit orders from our client. Such a high volume commitment is very rare for this product. This result shows the success of our marketing focus, and as a result, the new relationship between Walmart and our client.
More recently, Walmart has made a major commitment to this product based on our media results and our ability to support sales of this product at US Walmarts.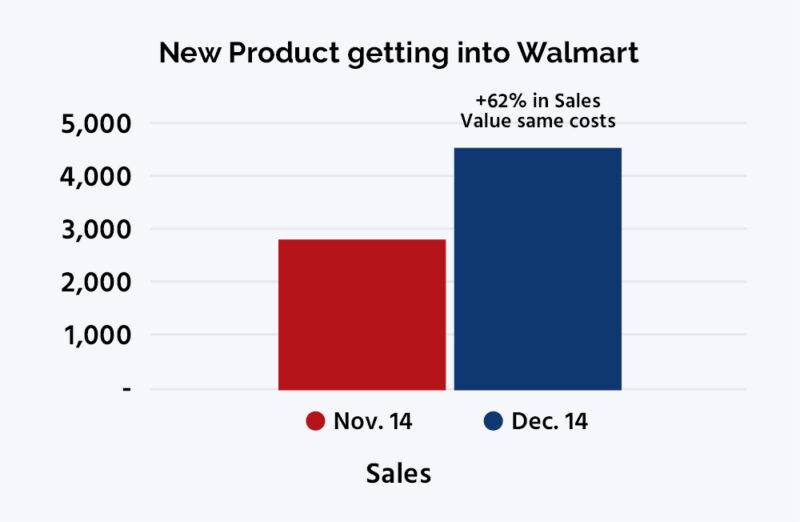 ‍