We're baaaack!
Website Wars is back! Just in time to celebrate the spookiest time of year, Halloween. Who are we kidding? It's felt like Halloween since March; if 2020 were a character, it would be Jason Voorhees.
As we reflect on the scariest parts of 2020 (so far), I think we can all agree that the toilet paper shortage was perhaps the most frightening and confusing, amirite!? We all watched in horror as we discovered that people prioritized Toilet Paper (TOILET PAPER!) during a global pandemic- who would have guessed? There is, of course, a silver lining; your house is far less likely to get TP'd this Halloween, and if it does, think of how much more it will be worth!
Which toilet paper brand's website will wipe out its competition- Angel Soft, Scott Brand, or Cottonelle?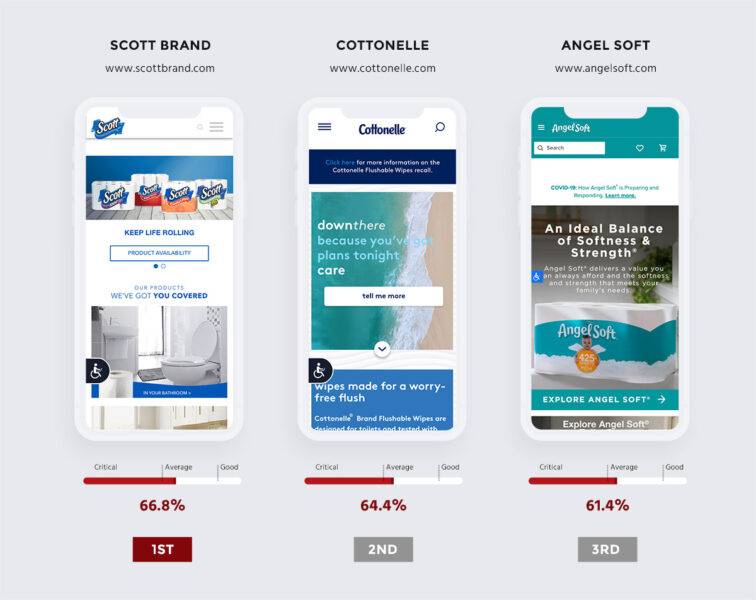 Scott Brand is on a roll!
Happy Halloween, friends. Stay safe out there.
‍