In case you didn't know from the thousands of pictures blowing up your social media feeds, it's Apple picking season, folks, and who doesn't love some forced family fun, amiright? Let's be honest the best part of apple season is hard cider; nothing makes a trip to the orchard more worthwhile than a crisp beverage to wash away the pain. In this week's installment of Website Wars, we compared three craft cider companies Virtue Cider, Citizen Cider, and Austin Eastciders, to determine who's website is top of the crop this year.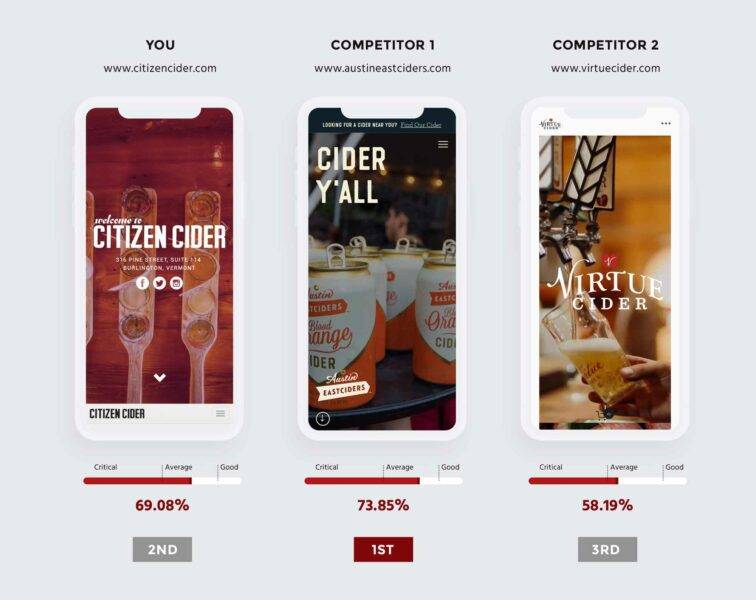 Austin Eastciders for the win! What a time to be alive. Happy picking, y'all.
Our competitive audit tool is designed to identify foundational issues that may be affecting your website's organic search performance. Want to increase website traffic, improve user experience and generate more leads? Try our Free Competitive Audit Tool today.