Our client is a US college offering short courses and graduate programs. The niche is highly competitive and populated by some of the most prestigious universities in the US, all of which have sites with very high domain authority.
Client Summary:
Top US college since the 1800s
Offers short courses and graduate programs
Renowned international teachers
The educational landscape
The number of college students in the US has been increasing for more than 100 years and will continue to grow due to demographic changes and the demand for a skilled workforce. Academic institutions are investing heavily in digital marketing — and the results are promising.
Our client's niche includes top US colleges and universities (including Yale and Harvard), which makes achieving top search engine rankings particularly hard. Quality content, based on expertise and resources, is essential in this niche.
Marketing Performance challenges
Academic institutions are facing many challenges when it comes to their digital marketing efforts. For starters, they face competition from other universities and colleges locally and across the country.
Considering the massive competition, universities must invest heavily in paid campaigns and generate enough leads to ensure a positive ROI.
From an SEO perspective, colleges must ensure that they meet their audience's needs and expectations with relevant content and campaigns that drive traffic back to their website and social media channels.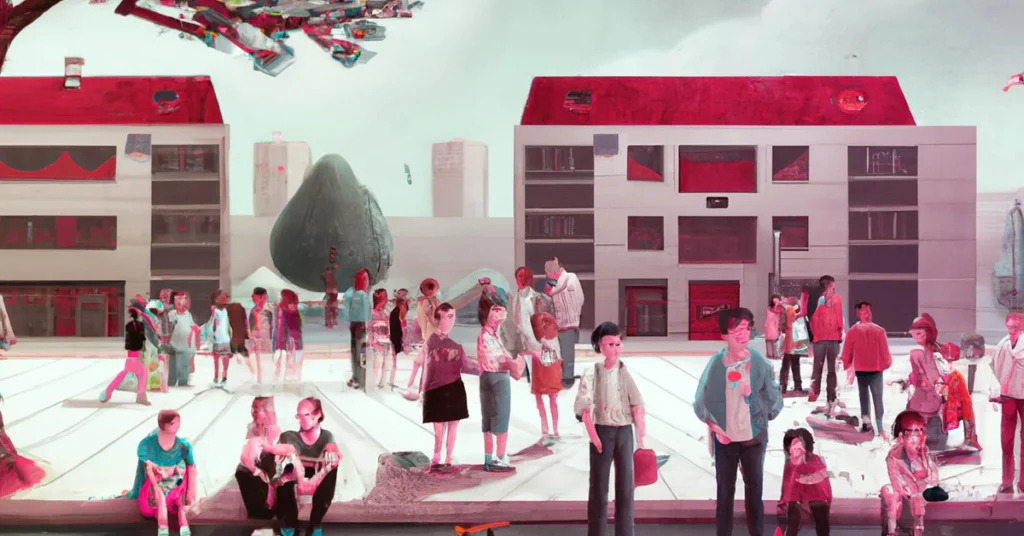 ScaledOn's marketing strategy
To create the right digital marketing strategy for our client, we analyzed the higher education landscape in the US and our client's business and website. In addition to advertising campaigns, ScaledOn worked on improving the website's content and technical health.
Website optimization is helpful for two primary purposes:
It improves organic performance (impressions, rankings, traffic, and conversions),
It increases conversions for both SEO and Paid Ads, contributing to a higher ROI for both marketing channels.
Our SEO strategy
To create the best SEO strategy for a website, a digital marketing agency needs to understand the niche, the website, and the company's goals. In this case, our client's main goal was to increase conversions, meaning the number of students enrolling in a course or program.
To get there, we first needed to increase their visibility for relevant keywords that would drive traffic to the website. Then, we had to improve the page experience (including the quality of the content and the internal linking) to have visitors engage with the website and finally convert.
After the necessary analysis, we decided that the best strategy for our client would be to improve the technical Health Score, the content, and the internal linking.
Recent Google algorithm changes give an increased value to the page content when it comes to search rankings: in short, helpful, valuable content ranks higher. High-quality content is now vital for any online business looking to maximize conversions.
At ScaledOn, we have content specialists who work with a team of copywriters to provide the best quality content for your business.
The Results
After improving some of the website's most important technical aspects and implementing the first content round, we started seeing results.
Organic Traffic Results
The college's site increased organic traffic by 57.66% in 2022 vs. 2021 (same period). 

Organic traffic was higher every month than the year before and followed seasonal trends. The last few months have shown an even more significant difference in traffic and conversions compared to the prior year.


The Conversion Results
Page experience is a website's most crucial aspect. Google values page experience in its ranking algorithm, and, most importantly, visitors engage and convert at a much higher rate when interacting with a high-quality website. 
After improving the quality of our client's website and its content, conversions increased by 105.59% in 2022 compared to 2021. The trend looks even more promising for the future. As seen in the image below, conversions have continued to grow.

Conclusion
Search engine optimization is one of the most critical elements to include in your marketing strategy. Search traffic takes ~60% of worldwide traffic, and studies show that users trust organic more than paid results.
People look for quality websites and content when they search online. So if you're going to put money into content marketing, SEO makes sense because it gives people exactly what they're looking for: relevant information about your product or service.
So, what are you waiting for? Take your business to the next level with us. Contact ScaledOn today and boost your sales.