Amazon has once again proven its ingenuity by implementing a new and innovative solution to the problem it was facing regarding inventory limits.
Starting March 1, 2023, they will introduce an auction system where sellers can bid for extra FBA capacity — going beyond Amazon's original limitations.
There is also now the option of reserving additional Fulfillment by Amazon (FBA) stock for a fee, according to Dharmesh Mehta, Vice President of Amazon Worldwide Selling Partner Services.
Let's explore this new auction system and what it has in store for FBA sellers.
How Amazon's New Auction-style Storage Service Works 💰
Amazon's auction-style service is straightforward. You can request up to 20 percent of your initial inventory limit or 2,000 cubic feet, whichever is greater.
You also have to specify the maximum reservation fee you're willing to pay for the additional space, which will serve as your bid in the auction process.
Then, Amazon will decide how much additional capacity to grant based on other sellers' offers — the higher the reservation fee offered by other sellers, the less likely it is that you'll receive any additional capacity.
This means that if two sellers offer the same fee, but one offers more than the other, the one with the higher offer will be allocated more storage space.
This makes sense because Amazon wants to encourage competitive offers so that they can maximize their profits from this new auction-style service.
Once you've been granted additional capacity, it will stay with you for up to one month — at which point it can be renewed if needed.
There are no long-term contracts or commitments necessary — just simple bids and monthly renewals as needed, making this an incredibly flexible solution for FBA sellers who need extra space from time to time but don't want the hassle of finding permanent solutions.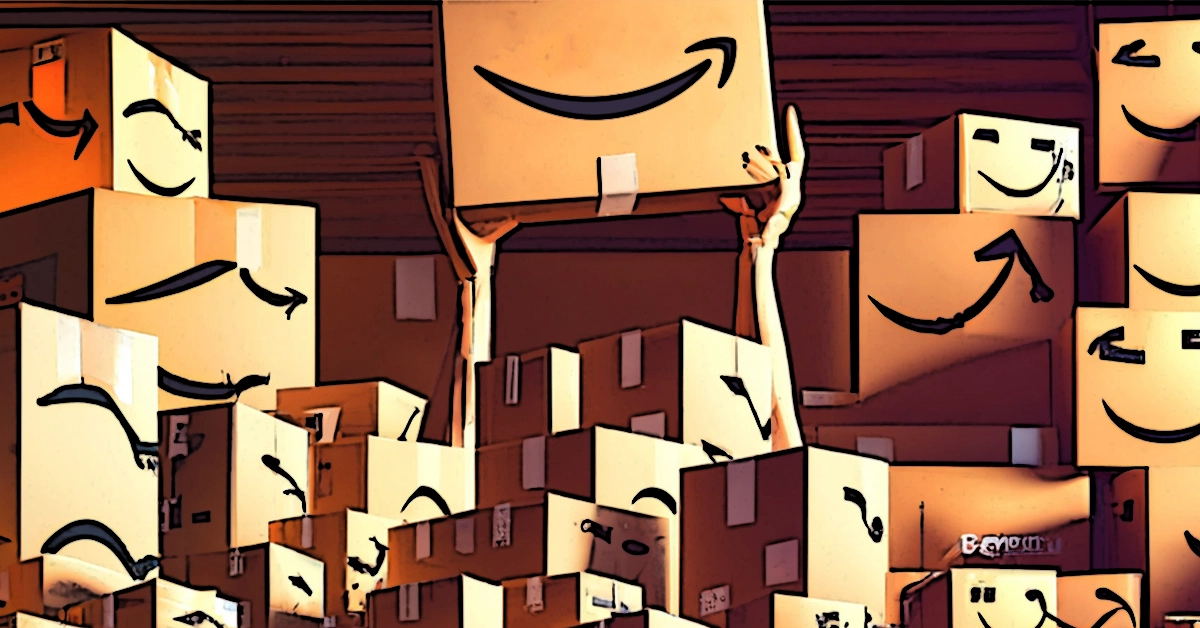 Benefits of the Auction-style FBA Service ✅
But is this auction system worth it?
The answer is that the new auction-style FBA service has numerous benefits.
1. You Can Increase Your Capacity Based on Your Needs 🏭
One of the great things about Amazon's new auction-style service is that it allows you to increase your capacity per your needs.
This means that if you have a seasonal product that requires more storage during peak periods or if your business is snowballing, you can easily add extra storage space when needed without having to invest in more permanent solutions such as additional warehouses or shipping containers.
2. Recoup All Reservation Fees Through Amazon's Reward System ⭐
Another benefit of using Amazon's auction-style service for additional storage space is that you can recoup all reservation fees through Amazon's reward system if you use your extra capacity productively.
This means that by optimizing your usage of the extra space, you can even make money off of it! This incentive helps encourage sellers to make the most of their extra storage space and maximize their profits.
3. Generate More Sales by Having Extra Storage Space During Peak Seasons 📊
Having extra storage space during peak seasons can be incredibly helpful in driving sales and boosting profits.
By having extra inventory on hand during these times, you can ensure that customer orders will be fulfilled quickly and avoid any potential delays due to a lack of stock availability.
Moreover, having access to extra storage space allows you to stock up on goods ahead of time so that they are available when demand increases — enabling you to capture more market shares and increase sales at crucial times throughout the year.
A Flexible, Short-Term Solution 💡
Amazon's new auction-style service is the perfect solution for sellers who need a flexible, short-term solution.
With this system, sellers can quickly and easily increase their FBA capacity according to their needs — enabling them to maximize profits and stay competitive in an ever-changing e-commerce landscape.
If you're looking for a way to increase your storage space without making a long-term commitment or investment, head to Amazon's auction-style service today.
Need help managing your Amazon account? The Amazon team at ScaledOn has 18+ years of proven experience and has had repeated success in building 7-figure stores. Contact us today and let us help you optimize your Amazon fees.
Want to a copy of this blog post on Google Slides? Download it below!