#1 How much should I spend on Marketing?
It doesn't matter if it is teaching classes at UNH or speaking at events, this is the question that I get the most from Business Owners. I'm clearly biased being a believer in the power of building a brand but I also have the unique opportunity to review data from hundreds of businesses each year. Better brands have more consistent growth.
Ok, but what should my business spend on marketing?
You sell a Product to another Business – 7.3% of Revenue
You sell a Service to another Business – 3.2% of Revenue
You sell a Product to Consumers – 1.5% of Revenue
You sell a Service to Consumers – 7.6% of Revenue
While these numbers from the 2019 CMO survey are interesting, I find them less than useful!
The better place to start is how established is your Brand? If you are a startup in a competitive SaaS software space like Tableau you spent 51% last year but if you are a mature wholesaler like ExxonMobile you spent less than 1%. I would then look by industry and then decide how competitive your sector currently is: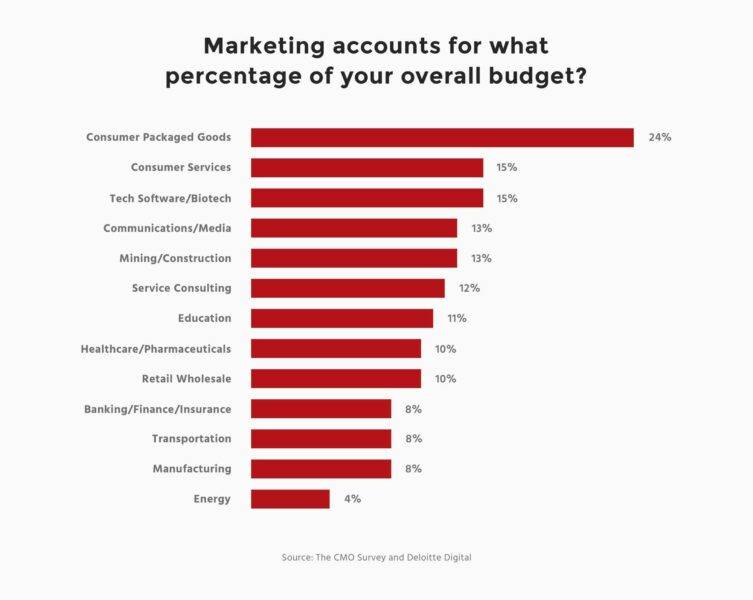 Let's assume your business is in high growth mode (30%+ YoY), then I'd double the above Industry numbers so you are selling B2C CPG (think Honest Co) product then your max would be 48%. If you are a mature market, I'd cut those numbers in half as a starting point.
#2 How should I measure my Marketing Spend?
The reality is most businesses we see don't measure their marketing spend as accountability is a hard habit to build. We recommend if you are just starting out get all your data in Google Analytics and/or if B2B a CRM, pick a few Marketing B2B KPI's or B2C E-commerce KPI's.
But I can't measure my TV, email, or direct mail piece in Google Analytics! Yes, you can! Email us if you need help…
#3 I need results now! How can we do that?
There are no shortcuts to brand marketing. I love helping small companies grow and in the early days I would often take on that desperate client who needed Y sales in X days to raise the next funding round or win customer Z. We now pass on that business as the consistently highest ranked brands like Coca Cola, Apple, and P&G were all built for the long haul.
#4 Which digital marketing tactic (Email, SEO, paid media) has the best ROI?
Here again it will vary if your focus is B2B or B2C but in ROI/Sales order:
SEO (Technical and Content Creation)
Pay Per Click (Google, Bing, LinkedIn, Amazon)
Mobile (Ads)
Email
Social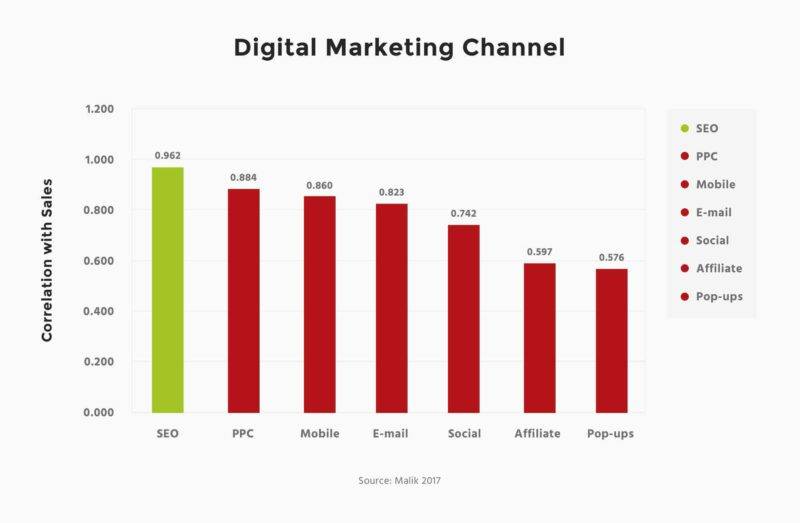 #5 How can I train my team to be better at digital marketing?
Read what other brands are doing from:
a. Gartner L2
b. Search Engine Land
c. AdAge
d. Emarketer
Pick which tactic you think would be brand appropriate for you and test.
Test it with your Agency partner or In House.
Benchmark the results against what you are already doing.
a. Did it deliver a better ROI?
b. How quickly can you cycle it and get results?
c. Can it be a new repeatable playbook in your marketing plan?
#6 What marketing trade shows do you recommend that we should go to in 2019?
Pick two from this digital conference list.
We typically attend SMX East or SMX Advanced, and then Moz Con every other year.
Shows that we have been to recently and don't recommend, Web Summit (over crowded).
#7 We have limited bandwidth for new digital marketing tactics so what is the #1 one thing we should look at for 2019/2020?
Voice Search – We have been talking longer than we have been reading as humans. Its innate.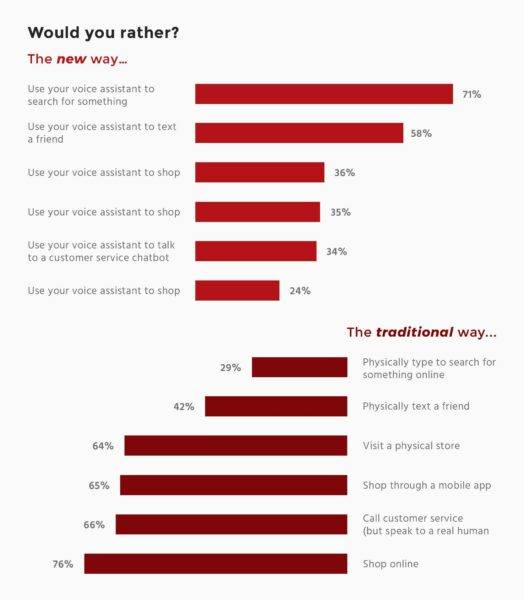 Resources: