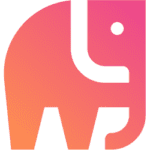 Website ScaledOn
Test. Scale. Win.
About You
We are looking for a full-time (8h/day, 40h/week) content specialist (remote position) and are excited about working with a high-growth global team (US, Europe, Asia) providing copy-proofing and editing services, along with the coordination of a team of copywriters.
Well-organized and detail-oriented, you have experience creating and editing copy across industries and for various marketing purposes. You're adaptable to change and comfortable communicating across a team to ask questions and clarify action items.
A quick learner with a high desire to learn, grow and adapt in an ever-changing industry, you'll excel in learning about clients so that you understand the brand voice in order to consistently reflect it in your writing style and content edits. As a team player, you understand that your work and support are essential to our success. Time management is a strength – you prioritize meeting deadlines, asking questions, and communicating delays appropriately. Last but not least, you're resourceful and able to work independently, stay focused, and be on-task in a remote work environment.
Role Overview
Under the direction of the Client Success Manager, the Copy Editor will be responsible for quality assurance of various types of content (paid media ad copy, SEO blogs, landing pages, Amazon product listings, and content, etc.) including reviewing, editing, and in some cases, creating new content for clients. The Copy Editor will coordinate copywriting efforts so that they produce content that will engage readers with informative, entertaining, and educational copy, using accurate and current information from client websites and collateral materials, and in some instances will draft this copy themselves. Of primary importance is proofreading and editing text at various stages in the writing process and in response to feedback from clients or the team. We are looking for a proactive, well-organized person, who will bring a friendly and approachable demeanor to the team and to our clients.
Major Responsibilities
Proofread various types of content, including but not limited to:

Media campaign ad copy,

Amazon listing copy,

SEO blogs,

SEO meta descriptions and titles,

Case studies for both ScaledOn and our clients,

Client presentation decks,

Website landing pages,

and more!

Edit the above types of content as needed, for grammar, spelling, proper dialect, and brand voice of the client.

Collaborate with the Media, SEO, Amazon, and Client Success teams to gather keyword and optimization recommendations for consideration during content editing and development.

Keep abreast of trends in content and style and make recommendations as needed for content improvements for clients and for the Company.
Must Haves
In addition to the traits detailed in "About You", you possess:
2+ years of copy editing experience preferred

Project management experience; or experience in a marketing agency managing content development for various clients

Excellent written and verbal communication skills in the English language

Ability to remain detail-oriented and focused when processing large amounts of text

Mastery of spelling, grammar, and punctuation errors and ability to make constructive suggestions

Strong computer processing skills, especially with G Suite

Positive attitude, high levels of integrity, autonomy, and self-motivation.

Confidence, proactivity, punctuality, reliability, strong communication skills, teamwork, initiative, and organization.
About Us
ScaledOn is a 100% remote Company offering location flexibility (work-from-home) in a team-oriented environment. This is a part-time job with a flexible working schedule.
Compensation is commensurate with experience.
Our process involves completing several assessments including a DISC to get to know you better, as well as completing a 4-week paid trial project to see how we work together. Please be sure you are comfortable with those requirements before applying.
Interested in Applying?
Please introduce yourself via email to jobs@scaledon.com using the subject line Copy Editor Role, and attach your resume to your email. Please answer the following questions in your email, so that we know that you read this and are serious about doing great work:
What motivates you in your day-to-day work?

Do you have copy editing suggestions for our website – scaledon.com – what would they be?

Please provide examples of copy you've written or projects you've edited.

Taking into consideration that this is a full-time remote job, what is your hourly rate?
PS…We typically get hundreds of applicants so if we don't respond personally to you, please don't take offense. We are very appreciative that you reached out and encourage you to keep at it, as other ScaledOn postings might be a better fit (meaning just because you don't hear from us about this one, doesn't mean you won't hear from us about another one!).
PPS…Please, No calls or LinkedIn messages, no Skype novellas with emojis, and please don't send singing telegrams as there is no one in the office to enjoy them.